Acquabella is best-known for its award-winning trays, however, the leading Spanish manufacturer has launched Acquawhite, a stunning new collection of free-standing baths and basins.
All of the baths and basins in the Acquawhite range are made from the company's unique material, Dolotek. Dolotek's chemical and physical properties enable Acquabella to manufacture technically high-quality products, which can be moulded into complex shapes to combine style and functionality. Dolotek is also efficient, environmentally friendly, UV resistant, anti-bacterial, silky to touch, easy to clean and its thermal shock allows water to stay warmer for longer. All of Acquabella's Acquawhite range is constructed from Dolotek to the highest design credentials.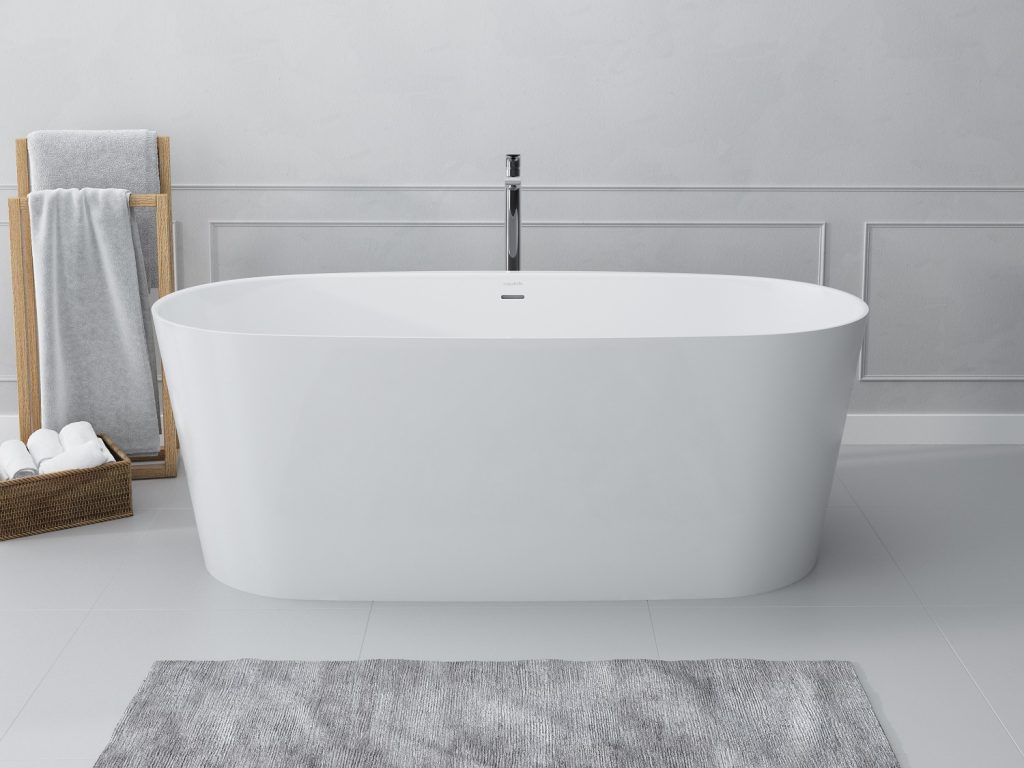 Within the range are four freestanding baths; the Levi (168.9 cm), Vars (165 cm), Venet (155 cm) and Lech (170.4 cm) as well as a selection of three highly specified basins models; the Levi, Vars and Venet which are available in round, square and rectangular in sizes from 38 cm – 60 cms.
Acquawhite's versatility allows the consumer to place different styles in the same space without the combination becoming cluttered or chaotic. Acquawhite products beautifully create a bathroom that exudes calm and stylish simplicity. The collection includes baths, totems, washbasins and worktops which can be used together or stand-alone. The basins can be used in a counter-top configuration.
Acquabella's Totems deliver another option when creating a contemporary bathroom space. Also constructed from Dolotek, they enjoy the same benefits as the baths and basins, they are available in a standard 85 cm height. Within this range is the uber-contemporary Zermatt, a design-led counter with integral sinks. The Zermatt is available in single or double sink capacity from sizes 80 – 160 cm width.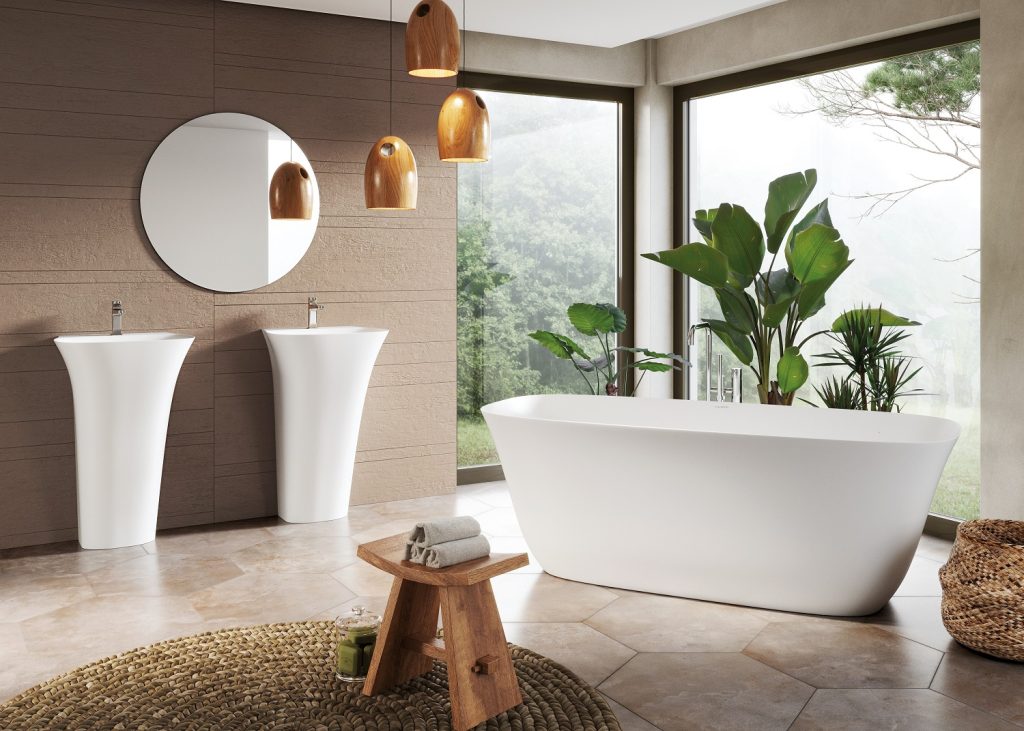 Acquabella's UK country manager, Robert Heredia is available to speak to potential bathroom retailers and specifiers via acquabell.com/en