If creating a modern or contemporary design is key to your bathroom project, selecting the perfect bath or basin will help you hit the right note.
Geometric styling delivers a clean, sculptured aesthetic and couples perfectly with slim-profile baths or basins. Pairing this style with a countertop basin will create an understated, elegant look. For example, see Bette's washbasins (pictured here), made of durable, easy to clean stainless steel, they are also scratch-proof and resistant to cosmetics, so even nail polish will not leave a mark.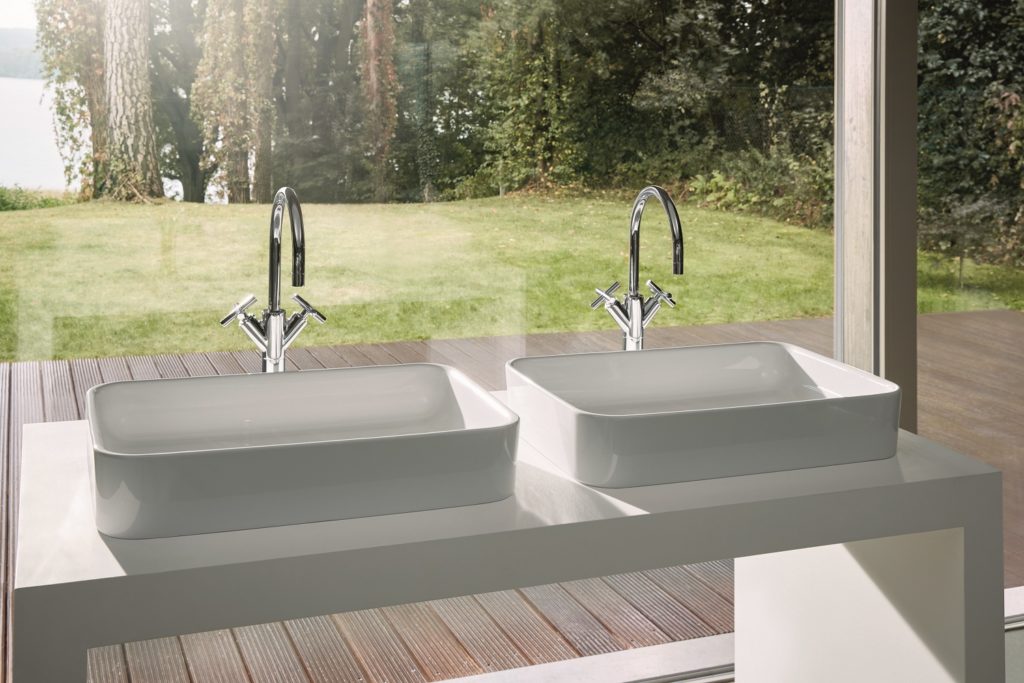 Hewi's new washbasin concept features a concealed handle edge and a slimmer profile. Making life easy for all users, Hewi has added an innovative modular storage system situated beside the washbasin. For additional hygiene, Hewi now includes an easy-to-reach hand sanitiser.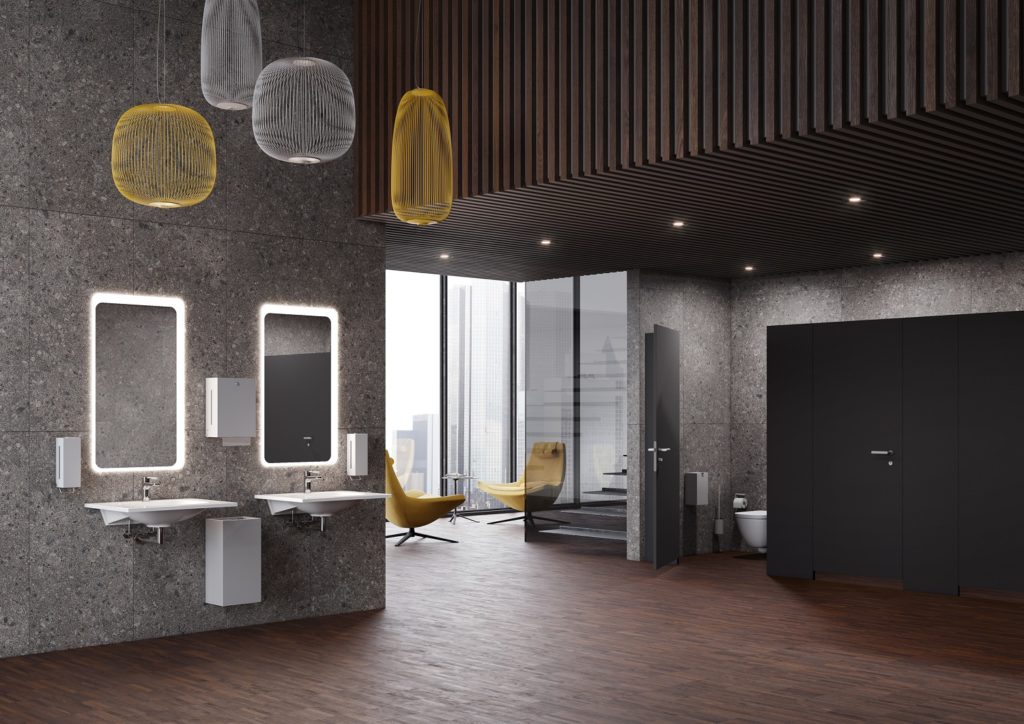 Adding a striking or bold colour palette to your design creates vibrancy and personality. Novellini's new Infinitive bath is available in customisable colours such as orange, yellow, lime and blue. At the base of the bath, ambient LED white lights create a gentle, soothing glow. In addition, Infinitive adopts Novellini's signature NaturalAir technology which will transform your bathtime into a silent sanctuary where your body and mind are immersed in a state of total relaxation.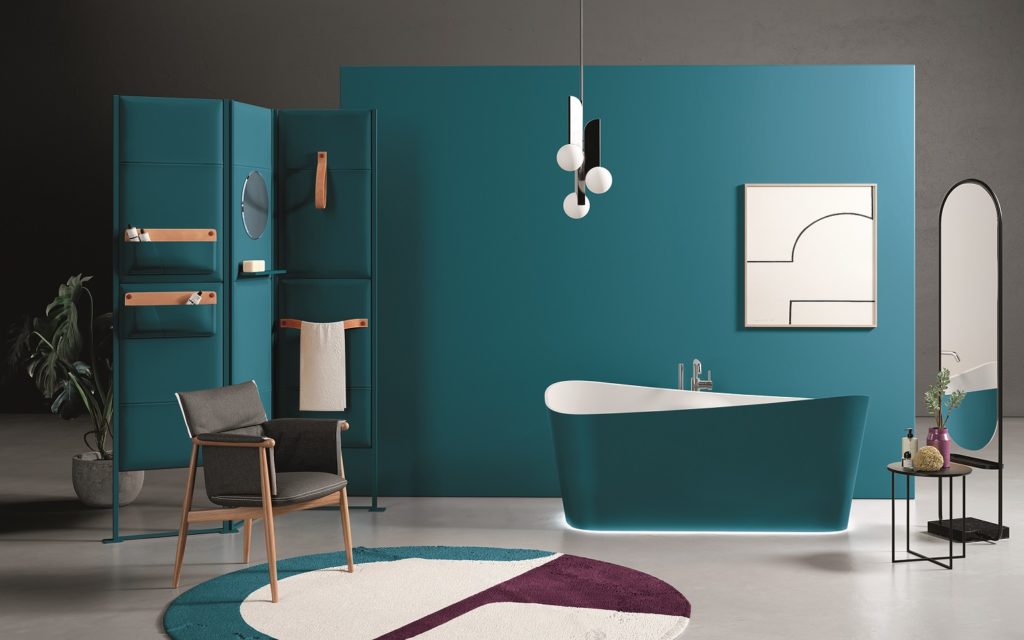 With a portfolio of over 600 award-winning sustainable steel enamel bathroom solutions, Kaldewei is the perfect choice for modern bathroom design. Kaldewei provide many different installation options, sizes, colours and styles of washbasin washbasins to suit every bathroom design. From the delicate filigree Miena washbasin bowls, which can sit freely on a console or vanity unit, to the luxurious freestanding Meisterstueck Emerso washstand, which creates the 'Perfect Match' when paired with the Meisterstueck Emerso bath.