Bette's baths and washbasins win awards for their stylish designs, but they offer much more than good looks. They are made from glazed titanium-steel, which uses only natural materials in its production, and they are so strong, durable, and easy to clean that they come with a 30-year warranty. They are scratch-proof and resistant to cosmetics and bath additives – even nail polish will not leave a mark. What's more, Bette products are available in over 400 colours and when they do, eventually, reach the end of their life, they are 100% recyclable.
Bette baths come in freestanding, built-in and semi-recessed designs, in a wide range of sizes, including many for small bathrooms. Its washbasins are a perfect match, made of the same durable, easy to clean and sustainable glazed titanium-steel.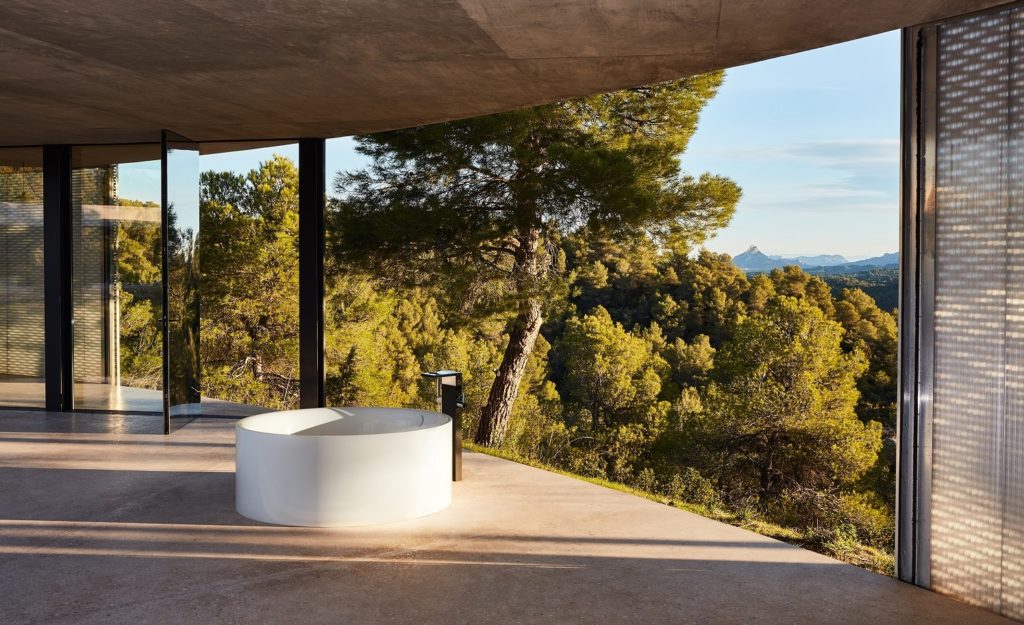 Bette's latest baths include the freestanding, circular BettePond Silhouette, the built-in circular BettePond (pictured left) and the re-designed BetteForm: a stylish, built-in bath that delivers all the benefits of its glazed titanium-steel at a lower price (picture bottom left).
The BetteForm bath has been completely re-designed to feature contemporary styling, a wider, more comfortable backrest and more standing room, when used as a shower-bath. The strength of the Bette glazed titanium-steel also means that the bath is able to feature a very slim, stylish rim, while still being extremely strong, and the metal construction enables almost right-angled corners, so the bath fits into a tiling pattern. It is available in 12 sizes from 1400 × 700 mm to 1900 × 800 mm, with a depth of 420 mm, providing a wide range of options for bathrooms of all sizes.
Comments Bette UK Country Manager, Samantha Lewis: "The re-designed BetteForm is a high quality, contemporary fitted bath for a price comparable to many non-steel baths. It provides retailers with the opportunity to trade up and offer their customers the lasting good looks, 30-year warranty and eco-credentials of a Bette bath."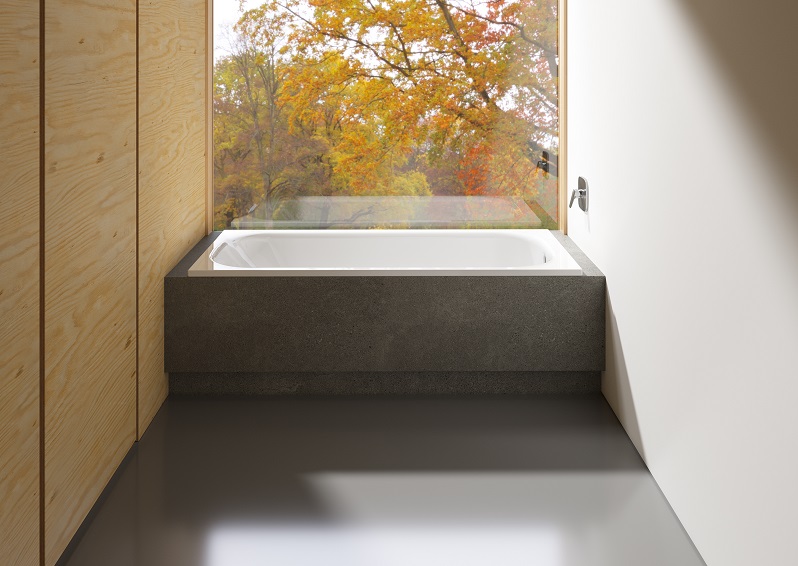 For more information see www.my-bette.com/en or telephone 0844 800 0547.