As Novellini re-open their factory in Mantova, the Italian bathroom experts launch their very own 'rainbow of hope' in the form of this innovative bath design by Simone Micheli. With the impact of the coronavirus outbreak causing feelings of stress, anxiety and fear among us all, this exclusive, elegant and colourful design stands as a cheerful symbol of hope as well as an innovate and vibrant wellbeing product to incorporate into bathrooms in the near future.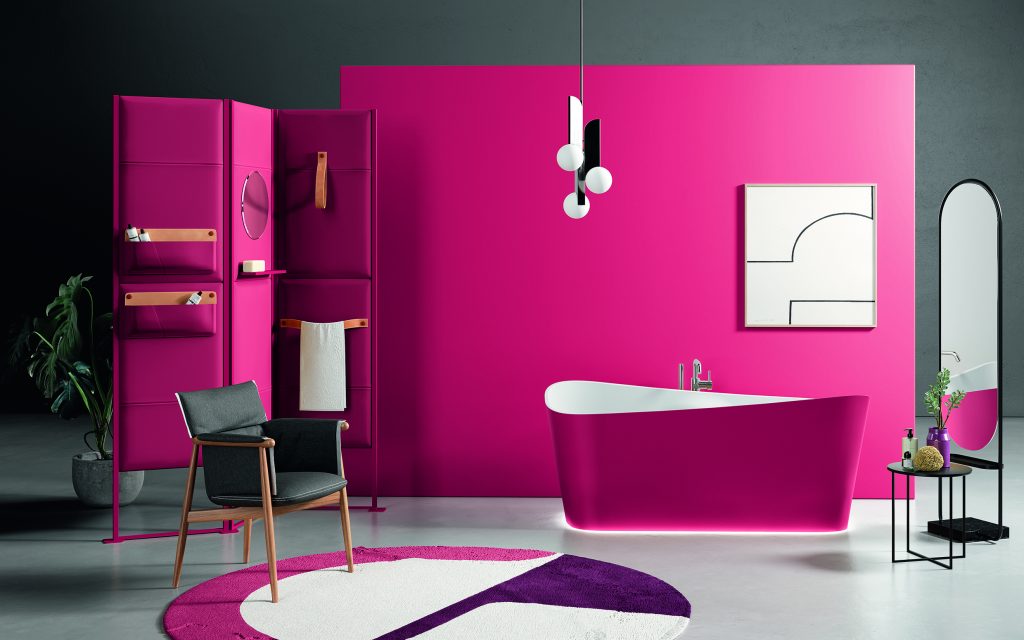 The hallmark of this bath is it's soft, curved lines and the sense of personality it brings to the bathroom with its range of customisable colours such as orange, yellow, lime and blue. Ambient LED white lights surround the bath and provide a soothing glow, delivering a regenerating experience and creating the perfect place to step away from the days stress.
In addition, Infinitive adopts Novellini's signature NaturalAir technology which will transform your bathtime into a silent sanctuary where your body and mind are immersed in a state of total relaxation.
Novotech material is the new-generation solid surface used to produce Infinitive. It boasts even thickness all over, is pleasant to the touch and capable of creating an entirely new visual impact in perfect harmony with Novellini's understated design.
Infinitive is available to order now from Novellini.
More news from Novelllni