With a portfolio of over 600 award-winning sustainable steel enamel bathroom solutions, Kaldewei is the perfect choice for modern bathroom design.
Kaldewei washbasins are made from superior steel enamel, a fusion of steel and glass, which combine to create a strong, durable non-porous surface. These are further enhanced with Kaldewei's easy-clean finish, which comes as standard with all Kaldewei washbasins, meaning that dirt and germs are rinsed away.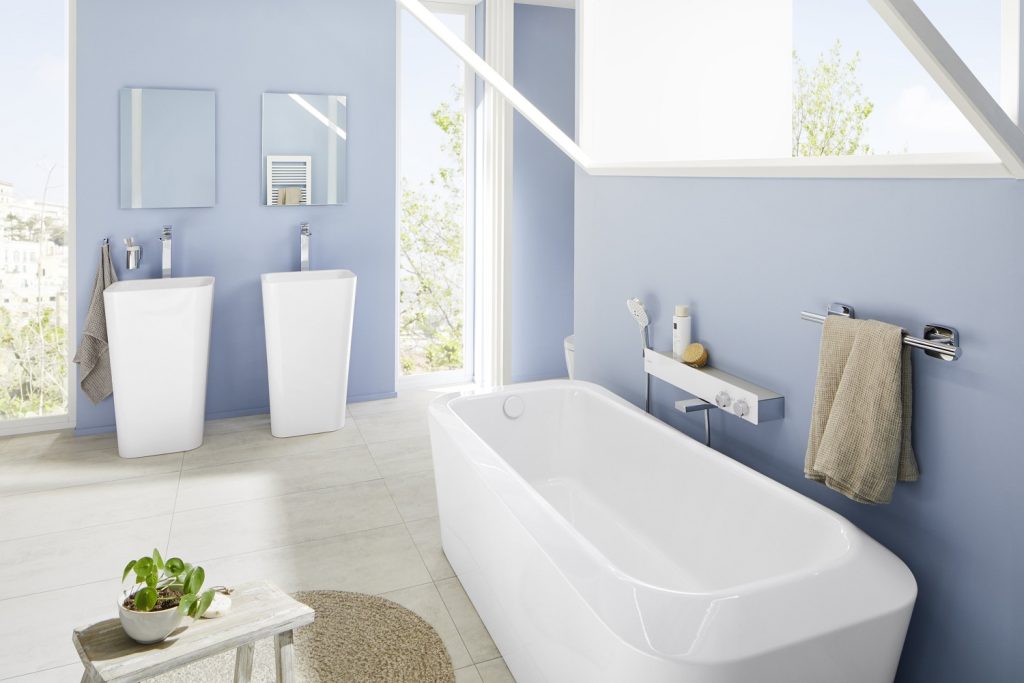 Kaldewei steel enamel washbasins can be cleaned with ease and speed, leaving no residue – an obvious advantage when hygiene is paramount.
Kaldewei provide many different installation options, sizes, colours and styles of washbasin washbasins to suit every bathroom design. From the delicate filigree Miena washbasin bowls, which can sit freely on a console or vanity unit, to the luxurious freestanding Meisterstueck Emerso washstand, which creates the 'Perfect Match' when paired with the Meisterstueck Emerso bath.
Add colour in your bathroom with the Coordinated Colours Collection
The gently flowing interior shape of the round Classic undercounter washbasin gives it an elegant and timeless design. Made from Kaldewei's superior steel enamel, in two different sizes, the Classic undercounter washbasin comes with overflow fitting, easy-clean finish and sound insulation.
It comes in a wide range of colours including Alpine White, bathroom colours and in a selection of exclusive matt shades from the Coordinated Colours Collection, shown here in Catania Grey matt.
All Kaldewei bathroom solutions are 100% recyclable and are supplied with a 30-year guarantee.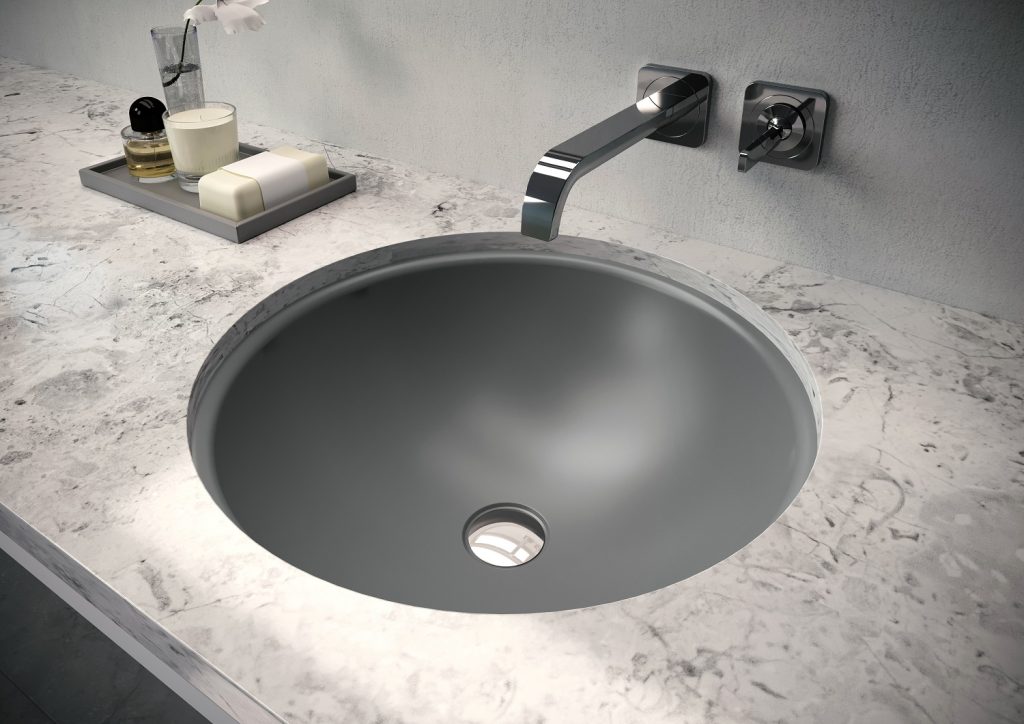 For more information please contact Kaldewei on 01480 498053 or visit www.kaldewei.co.uk
More news from Kaldewei
About Kaldewei
With over 100 years' experience, Kaldewei has become a global partner for iconic bathroom solutions made of superior steel enamel. With a portfolio of over 600 shower surfaces, washbasins and baths, the premium manufacturer provides perfectly coordinated solutions for project business and private clients – featuring a uniform material throughout and harmonious design. The company collaborates with renowned international design firms and has received over 150 awards. For its unique brand management.