If you think inclusive design means compromising on aesthetics, think again! Accessible design does not need to be unsightly. Manufacturers are rising to the challenge and delivering bathroom products that are pleasing to the eye, functional and comply with current safety standards.
One example is Fitzroy of London – they work closely with world-leading interior designers, developers and hoteliers, creating distinctive, yet elegant bathroom spaces. Bradley Culmer, Director, Fitzroy of London explains "It's important for designers to advocate the necessity of an equally luxurious experience for every single visitor to a restaurant, bar or hotel – regardless of any additional requirements. Fittings and fixtures should combine quality, designs and functionality to provide a desirable retreat for customers of all abilities."
Incorporating inclusive design into multi-generational households is also easily achieved by fitting a shower-toilet, level-access wetroom or even easy additions such as grab bars in the shower. As Jayne Barnes from AQATA tells us "Wetrooms are particularly beneficial for multi-generational families living under the same roof. Simple features such as low-level shower trays, wider frameless shower screen access and wider doorways, for example, improve accessibility without compromising on striking bathroom design."
In this issue, we take a look at award-winning design, clever technology and simple solutions to complete your inclusive project, whether for the home or for a commercial setting.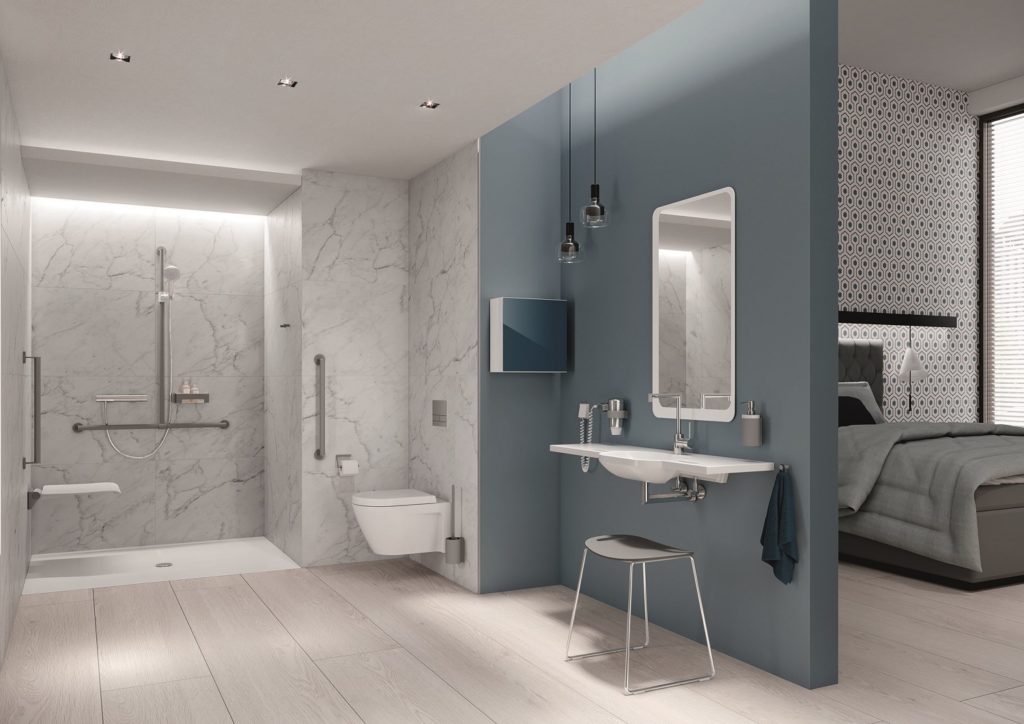 Hewi's System 900 is now available with a stainless steel or chrome surface finish. System 900 is a considered answer to the complex requirements of barrier-free, accessible bathrooms. Hewi's products are well thought-through, even down to the smallest detail.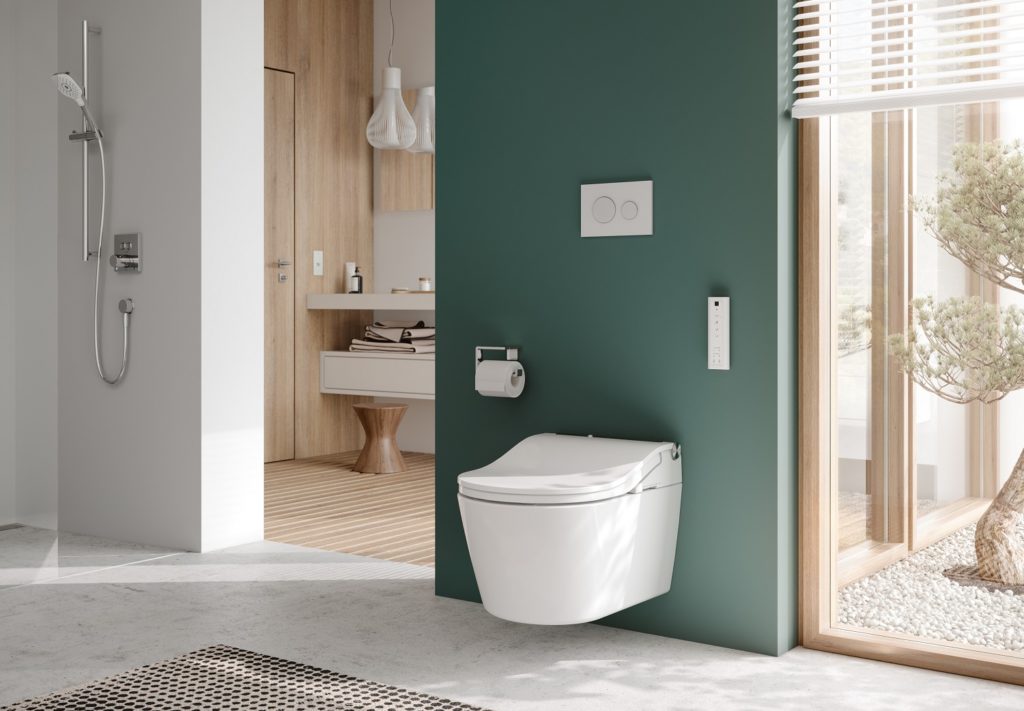 The RW washlet model from the Prime Edition is a new milestone. It combines all of Toto's proven hygiene features in one product, allowing people to enjoy the ultimate in wellness, hygiene and comfort in their own bathrooms. Now available in the UK and Europe, this slimline model features all the latest technology including; Electrolysed water, heated seat, air cleaning filter, heat regulated dryer, individually regulated wand jet system, pre-mist function, decalcification programme with detachable nozzle, sensor activated lid, night light, seamless seat, two user programme, power save mode and a clean case unit made from silicone-based alloy. Read in full
The Kinemagic Serenity Plus is a high quality, all-in-one shower cubicle that has been designed to fit in exactly the same space as a standard bath and can be installed with the minimum fuss and hassle.
It is particularly suitable for less mobile or older customers thanks to the innovative magnetic handset holder that 'sticks' to any part of the shower rail making it easier to handle for people with a weak grip. An integrated horizontal safety bar provides support along the middle section of the cubicle to provide extra security and peace of mind for those who need to hold on whilst moving along the shower. Read in full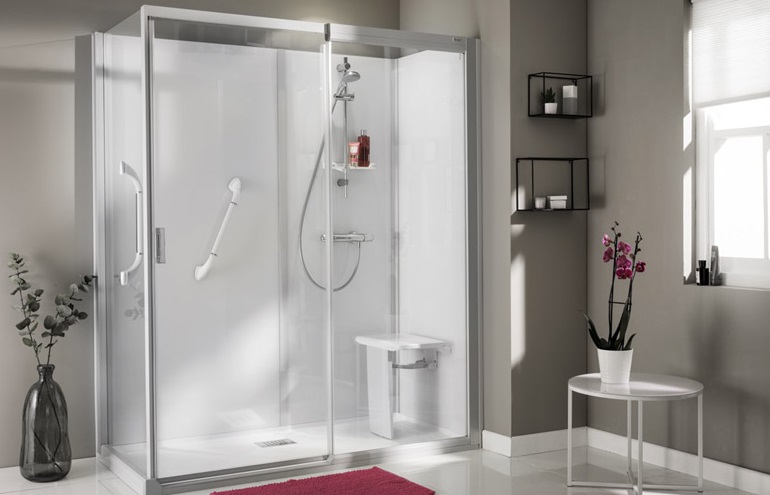 Part of the Design Solutions Collection the new DS660 has a contemporary look and clean lines and features a span of curved 8mm toughened glass.  Adding to its stylish appeal it is available with coloured finish options of chrome, matte black, polished gold, polished nickel or brushed nickel. Read in full