Toto has launched the new The RW washlet model from its Prime Edition collection.
Some inventions have transformed people's living habits so dramatically that we think of them as milestones – like the smartphone, internet, email, television, etc. These inventions have taken our daily rituals in a new direction.
The invention of Washlet™️ is one of these – it is changing our everyday habits in the bathroom. Many users describe using Toto Washlet™️ as enriching to their lives. The Japanese market leader, honoured multiple times as the "world's no. 1 brand" in shower toilet sales has launched a new RW model, complete with programmable remote control.
The RW washlet model from the Prime Edition is a new milestone. It combines all of Toto's proven hygiene features in one product, allowing people to enjoy the ultimate in wellness, hygiene and comfort in their own bathrooms. Now available in the UK and Europe, this slimline model features all the latest technology including: Electrolysed water, heated seat, air cleaning filter, heat regulated dryer, individually regulated wand jet system, pre-mist function, decalcification programme with detachable nozzle, sensor activated lid, night light, seamless seat, two user programme, power save mode and a clean case unit made from silicone-based alloy.
The Toto remote control is programmable for two users with individual functions and in three languages: English, French and German. Universal symbols help identify programme and control water temperature, wand angle.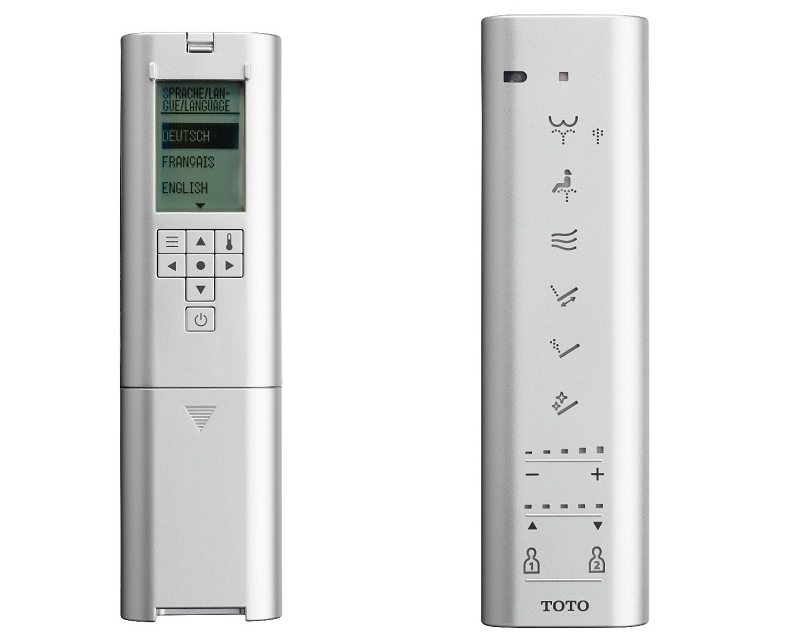 Read more about Toto: gb.toto.com