German glazed titanium-steel bathroom products manufacturer, Bette, launched a number of products at HIX, including a new type of almost invisible anti-slip surface, which can be used on its shower trays and baths.
BetteAnti-Slip Sense is a new glossy, smooth and easy to clean anti-slip surface and provides the highest level of slip protection on shower trays and baths. A new type of surface treatment for maximum slip resistance (in accordance with evaluation group C of DIN 51097) it is almost invisible, and the anti-slip effect occurs when the pressure of the body weight and water come together.
To achieve the slip-resistance, Bette treats the surface with a suspension containing the finest micrometre-sized ceramic particles, which form a permanent bond with the BetteGlaze surface. They are almost invisible to the eye, and the surface does not become rough as a result. The shower trays and baths retain their glossy looks, smoothness and continue to be easy to clean, as dirt and germs find it hard to adhere to the surface, which has a 30 year warranty.
While the primary role of the new Anti-Slip Sense surface is to increase the slip protection on shower trays and baths, it can also help to make a bath more comfortable. Applied to the entire interior of the bath, it can help the bather to maintain a comfortable position and avoid accidentally slipping down in larger baths.
The new BetteAnti-Slip Sense can be used to provide the highest level of slip protection on Bette's gloss white glazed titanium-steel shower trays and baths. For shower trays in matt colours, Bette offers its almost invisible BetteAnti-Slip Pro.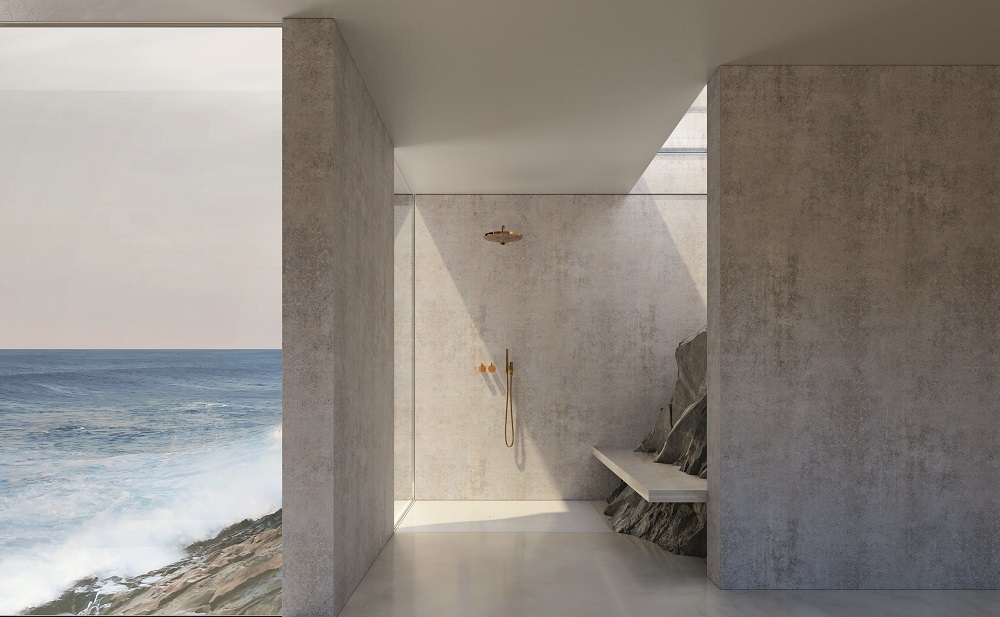 For further information on Bette: www.my-bette.com/en or telephone 0844 800 0547.
Pictured very top: BetteEve with rectangular surround
Read more news and product stories from Bette.