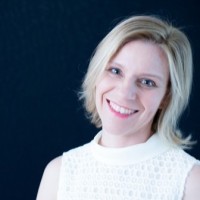 Features by Diane Larner founder of Bathroom Review & Kitchens Review.
Diane Larner launched both titles over 12 years ago and has been writing about the bathroom and kitchen interior design industry ever since, publishing regular features across the two sectors.
---
Whilst a successful bathroom design relies on the synchronicity of all its necessary parts (from surfaces to lighting), sanitaryware undoubtedly leads the way in tone and style. Whether you intend to create impact or build a space to relax and rejuvenate, the choice of sanitaryware can make or break your design. Today we look at the latest products to reach the market and consider solutions, from bespoke designs to minimalist styles.
Bespoke beauties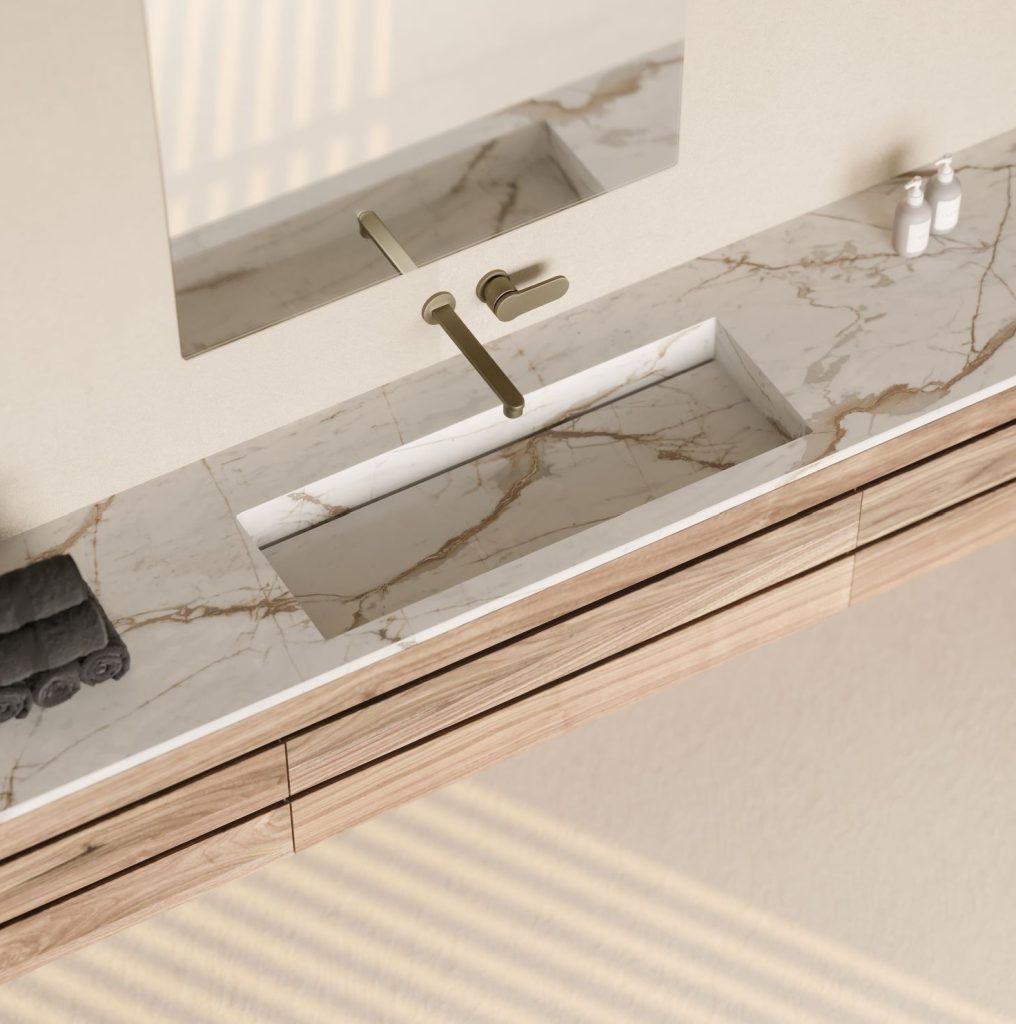 Creating 'bathrooms to order' is simpler if products are selected from companies that build-in design flexibility for all aspects of the bathroom. When it comes to baths and basins, creating bespoke designs is not truly possible if limited in size and material.
Charlotte Hughes, retail manager at Cosentino UK, agrees: "When specifying bathrooms, design flexibility is key, especially when it comes to the basin given it is one of the key focal areas and most used products of the room.
"As such, designers need to be able to have maximum opportunities for customisation here as possible; whether that's seamlessly integrating basins into worktops that match with wall claddings, offering adjustable basin widths and depths or being able to manufacture basins to exact colour and material specifications."
The new C-Bath brand from Cosentino brings this freedom to bathroom design; the company uses surface applications to create bespoke applications such as cladding, flooring, countertops, shower trays, washbasins and furniture. As seen above, the concept allows designers to incorporate iconic and individual designs.
Personal places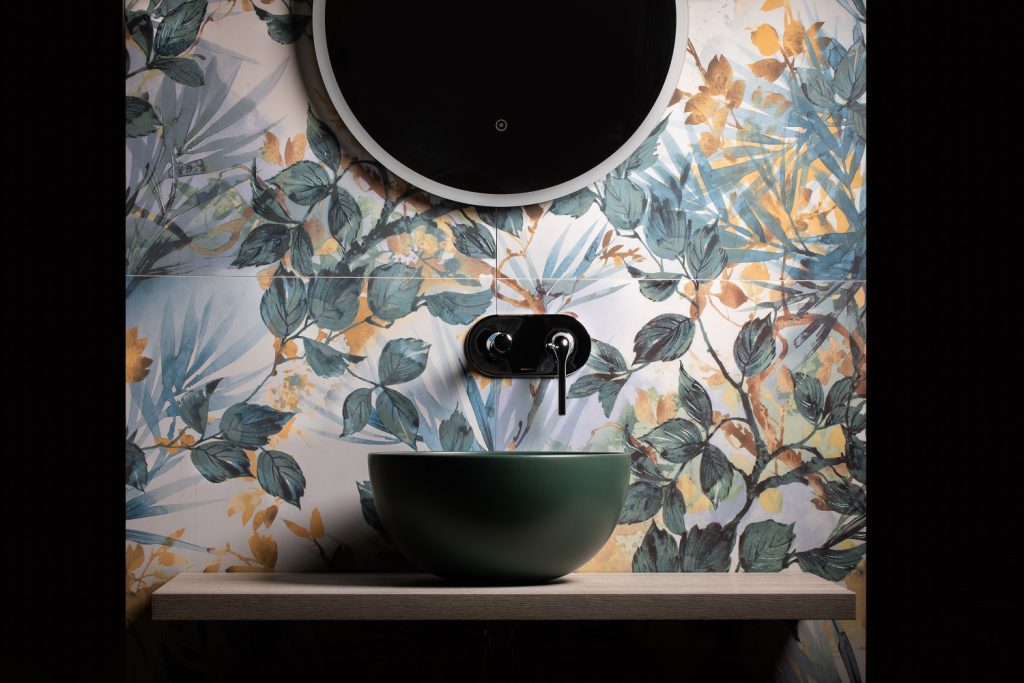 Another way to create a unique bathroom experience is to source design-led products that stand out. Sanitaryware that offers something a touch more exotic in terms of colour and shape delivers a certain 'je ne sais quoi', and is an easy win when injecting personality into your design.
Ashley Sinclair, specification and design manager of Sanipex Group, explains: "One of the biggest trends in bathroom design currently is the shift towards adding personality to the bathroom. This remains a tranquil, calm setting, of course, but as a very personal space, it also offers the perfect canvas for injecting an individual look unique to the homeowner.
"In terms of the sanitaryware chosen, this means more in the way of colour for washbasins and shapely design – don't be frightened to experiment with curves to make a style statement!"
The Koy collection from the luxurious BAGNODESIGN brand (pictured above) is available in ten colourways ranging from daring Buttercup Yellow to the more dulcet tones of Matt Green and Thistle Blue. The basins are designed to team with Bagno Design's wall-mounted WC (in four matching shades), and to complete the look, Koy brassware is also available in various finishes.
Material gains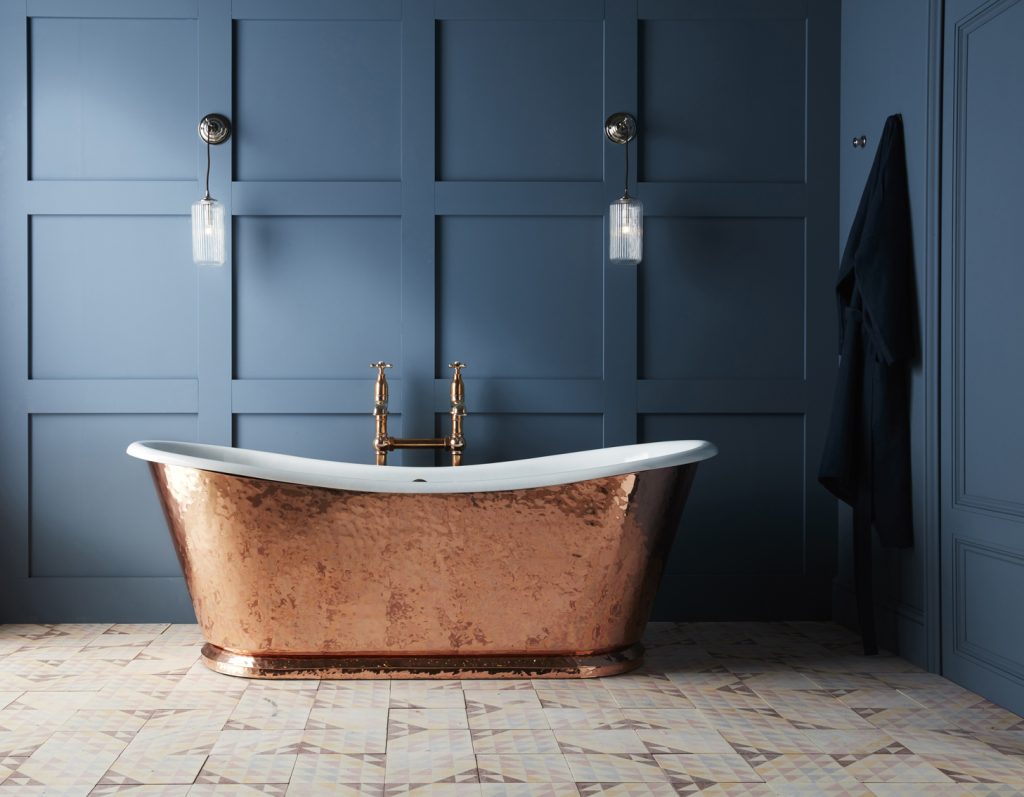 Sourcing materials that deliver a happy, sustainable outcome is very much on the mind of today's consumer. We can expect a robust analysis of green credentials to apply to an increasing array of purchasing decisions.
A recent report into eco-awakening states that many consumers believe 'brands bear as much responsibility for positive change as governments' and look to the commitment from businesses to protect nature and ecosystems. For the bathroom industry, products that offer longevity and durability and can be recycled at the end of life are an attractive option. Copper is one such product since it is one of the few materials that can be recycled repeatedly and does not lose performance.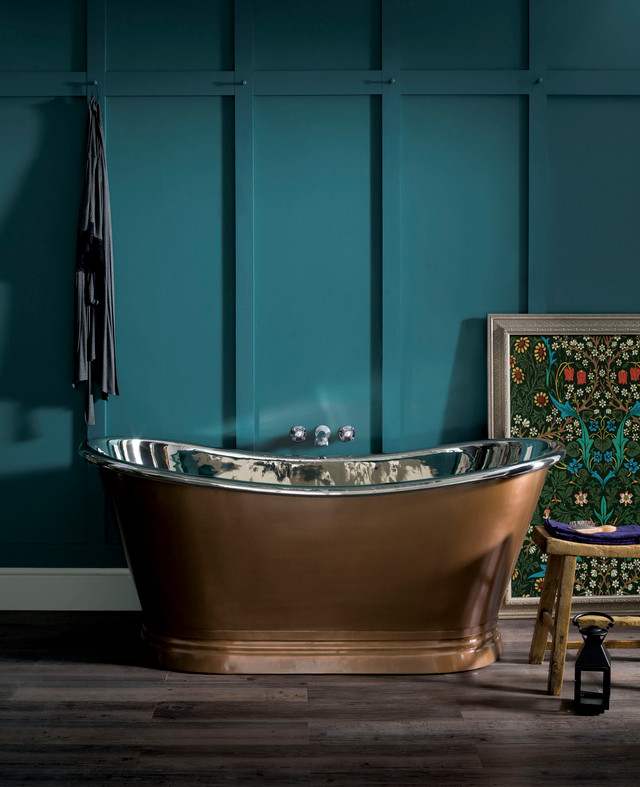 James Lentaigne, creative director, Drummonds comments: "Interestingly, copper is also 100% recyclable without any loss of quality, and it is estimated that over 80% of the copper ever mined is still in use today.
"Polished and lacquered, copper retains its natural rich red colours, but there is also a trend for un-lacquered copper, making a very direct visual link to the authenticity of this material, which patinates so beautifully."
Pictured at the top, Drummond's hammered copper tamar bath is a compact, double-ended bath with a perfectly proportioned contemporary skirt. The comfortable roll-top design is finished with a copper exterior wrapped around the tub, giving the look and beauty of copper but with the durability of cast iron.
Aston Matthews also produces stunning roll-top copper baths and uses recycled metals. Pictured left is the Astonian Copper freestanding roll-top bath in polished nickel interior, with an antique copper exterior.
Feeling flush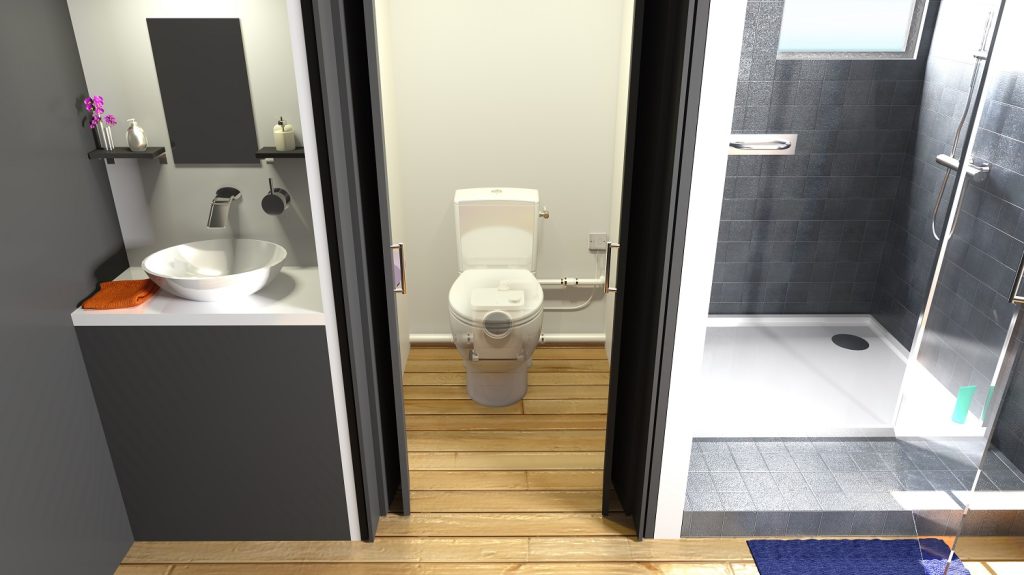 Bringing the outdoors in is very much part of the design landscape, whether due to a renewed enthusiasm for the great outdoors as reflected in the tourism industry or the popularity of home office spaces and garden rooms. WCs that still look stylish yet work well in projects with problematic water removal are ticking the right boxes for designers.
Saniflush from Saniflo is a complete ceramic toilet with an integrated macerator and an on-trend solution for installing a WC in spaces where gravity drainage isn't an option. Whether it is a bathroom in a basement or loft or a cloakroom under the stairs, installing a Saniflush is possible with just a water supply and electrical connection. Thanks to its two outlets, a basin or a shower can also be connected.
Maximum style
Minimalist bathroom designs have the benefit of retaining longevity and credibility in a rapidly changing market. And, whilst creating a de-cluttered and minimalist space is often advocated as a route to success in our personal lives, the simplicity of a minimalist design is also unfailingly easy on the eye.
With perfect timing, Ideal Standard's new Solos range debuted at Clerkenwell Design this week. Due to launch in October 2023, the visually-striking Solos range is part of the design-led Atelier Collections. The range features a unique combination of basin and fitting and is characterised by its sleek lines and defined edges.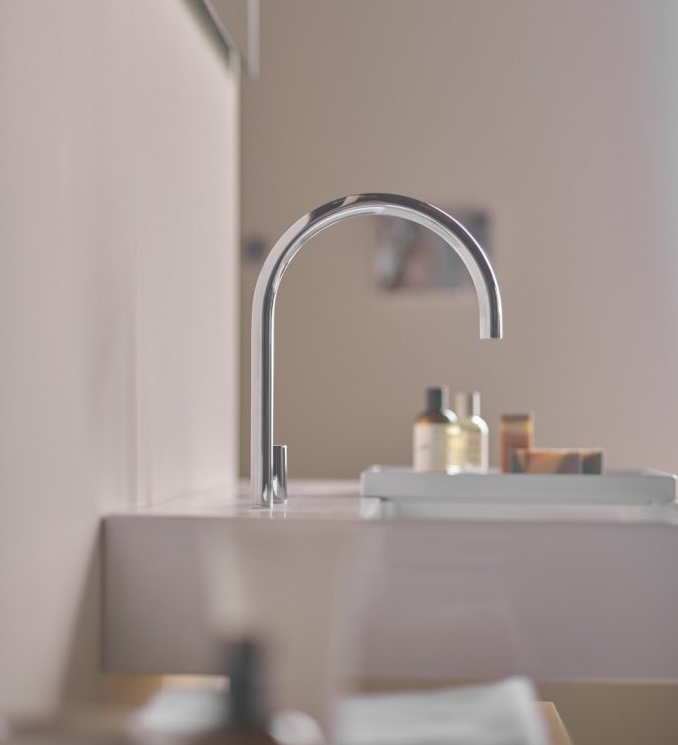 We hope you enjoyed this sanitaryware feature from Bathroom Review. Please look through our feature archive for more useful information.
If you want to see the latest trends in Kitchen design, please visit our sister site Kitchens Review.
Pictured very top – Drummonds hammered copper Tamar, and pictured middle – Hammered Copper Usk Price: £11,940