VitrA showcased Liquid, the new bathroom range created in collaboration with acclaimed British designer, Tom Dixon, at the newly launched Hotel Design Interiors (HIX) show.
The Liquid collection, a full bathroom range, is ideally suited to hospitality settings and is the latest addition to VitrA's portfolio of designer collaborations.
The comprehensive range includes sanitaryware, furniture, taps, tiles, shower systems, and accessories. All of the products are designed to be able to work together or as stand-alone pieces.
Tom Dixon drew inspiration from a variety of sources. From the "big chunky taps and fat tubes" of Victorian bathrooms to the round-edged aesthetics of his recent work, which is reminiscent of the work of Claes Oldenburg and Jeff Koons' Balloon Dog.
The functionality of the range is designed to be intuitive so that users instinctively understand how to operate the products, a facet of the collection which is particularly suited to hotel and hospitality environments.
Speaking about the need for this Tom commented "I wanted the collection to look like a kid's sketch of a bathroom basin or a tap, displaying a clear logic and simplicity in looks and usage".
Consciously choosing to offer only white ceramics, the range combines different materials including fluted glass and metal mesh for the furniture units. Taps and showers are available in chrome or for contrast, a new gloss black finish that is atypical in modern bathrooms. The range also includes distinctive wall tiles, available in five designs with colour options of white, black, grey, sage green and ecru.
The collection is perfectly suited for commercial projects where longevity is an important consideration. The collection can be combined in multiple styles to suit various purposes and environments, ensuring flexibility in a wide range of hotel and hospitality settings.
Levent Giray, Managing Director of VitrA UK, comments: "We are delighted to take part in the first ever HIX
event. It is the ideal setting for us to introduce the Liquid range to a commercial and hospitality focused
audience.
"Our extensive manufacturing, design and innovation capabilities have ensured that there is a unity to the breadth of the Liquid collection. At a time when there is a greater emphasis placed on the role of the
bathroom in hotel and hospitality settings, this cohesive range has a generosity of design that will sit
comfortably in many different environments."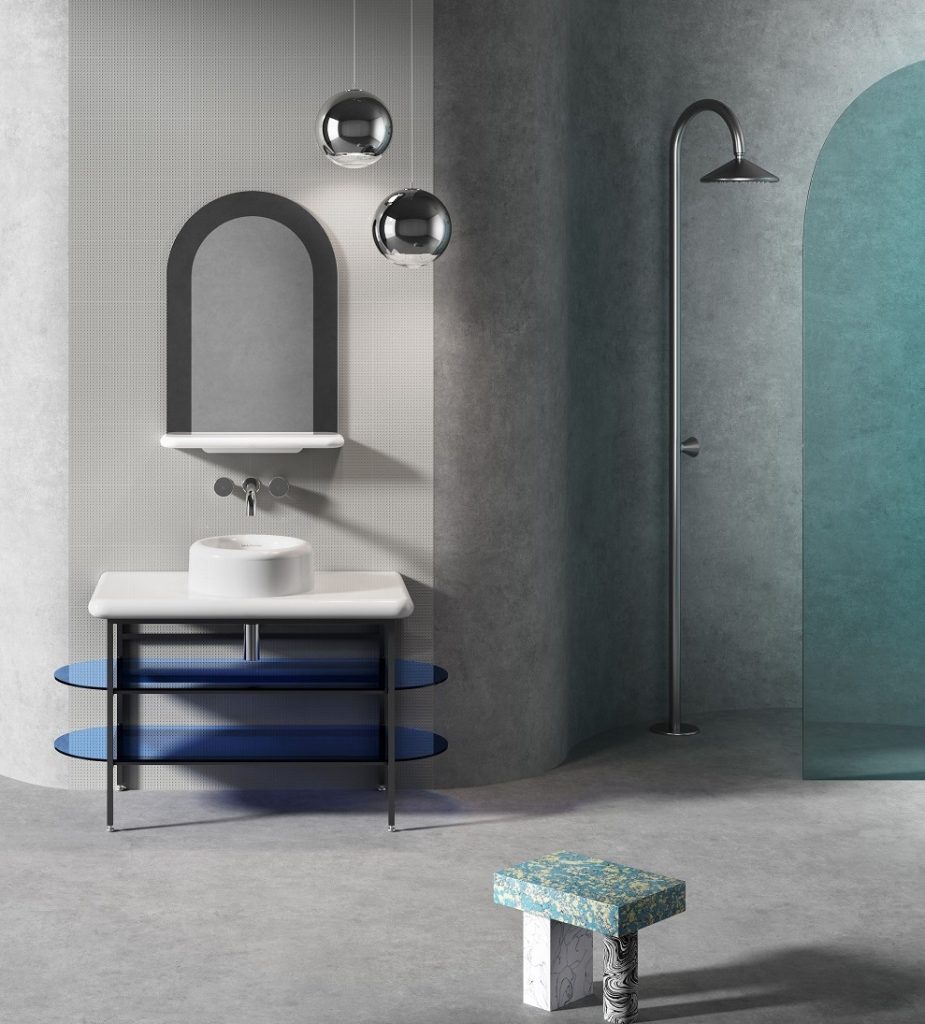 More news and product stories from VitrA