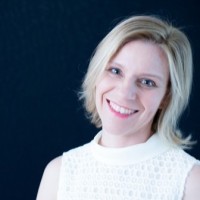 Features by Diane Larner, founder of Bathroom Review & Kitchens Review.
Diane Larner launched both titles over 12 years ago and has been writing about the bathroom and kitchen interior design industry ever since, publishing regular features across the two sectors.
---
It's all about colour this season as we welcome the vibrancy of spring and look forward to a long hot summer. Zesty yellows, rich blues and lively greens add energy and help lift the spirits. In addition, we are seeing even more versatility in shower design as accessible options are blended to deliver effortless multi-generational longevity without prematurely ageing bathroom spaces.
Colour me happy
Acquabella's new art deco-style shower tray (pictured above) is available in over 2,000 colour options and three different styles; Deco, Drop & Dune. It features an elegant arch with gentle slopes and corner edging and can be made to measure to meet any space requirement.
As Belén López, Acquabella's marketing manager, tells us: "This bold colour trend is still on the rise, bringing softness to traditional hard corners and helping spaces to merge, giving the room a dynamic aesthetic."
A welcome use of colour also appears in what is often considered sedate or functional aspects of design, such as shower profiles. Incorporating a colourful detail can add a subtle decadence or depth to a design without the need to overstate it. It is also an optimal way to coordinate with accessories or shower controls.
Nick Granville, sales & marketing Director at Kudos, agrees, "We are seeing lots more coloured shower enclosure profiles being created to coordinate with the growing number of coloured finishes on shower controls and brassware. Brushed Gold is currently the fastest growing Kudos enclosure profile and is now our third biggest seller behind Chrome and Matt Black."
Accessible gains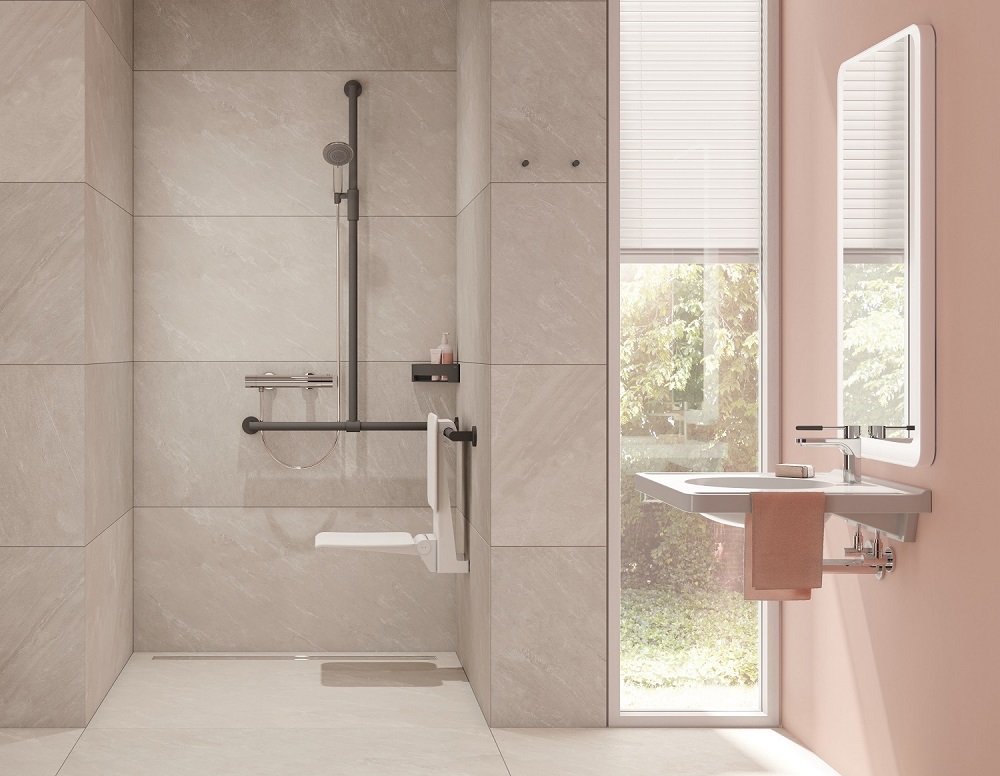 The longevity of design has been brought to the fore as environmental concerns mean more of us strive to avoid fast fashion trends in the home.  Future-proofing the shower room is one way to achieve this, and is no longer a cumbersome or unattractive option. Accessible shower rooms have become part of a vista we are used to seeing, especially in hotels and new build designs.
Stephen Maley, UK sales director, HEWI UK Ltd, comments: "Floor-level showers are very much in vogue at the moment, especially in accessible washrooms. If accessible and with the right floor space, they also enable wheelchair users to shower independently. However, it is not only the floor-level shower that makes the shower accessible. Shower seats, grab rails, and many other products make a significant contribution to creating accessibility in showers."
True to form HEWI has introduced another innovative product to make life easy for users with mobility limitations. Its new magnetic shower holder (pictured above) is simple to use. Operated by magnet-function-based height adjustment, it allows users to intuitively slide the shower head using one-handed operation and is easy to do even with wet hands.
Pivotal pioneers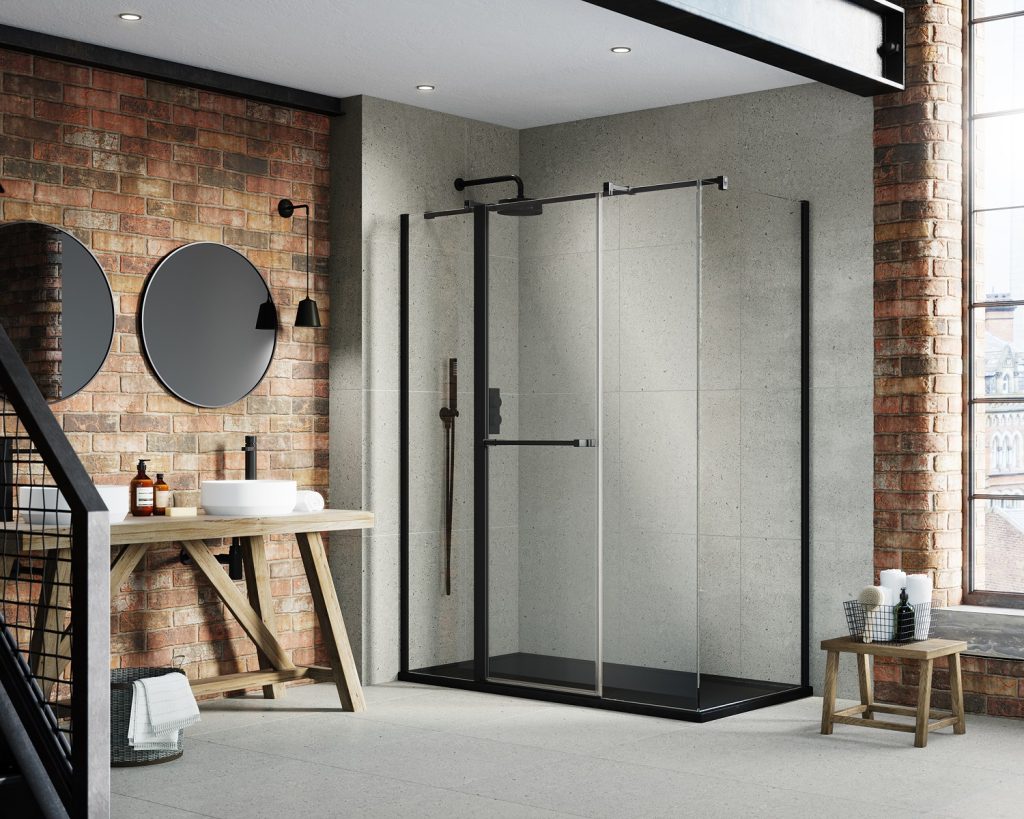 The average British house is 20% smaller than in the 1970s, and bathrooms are largely taking the hit. James Lentaigne, creative director at Drummonds, agrees that customers will implement space-saving strategies by finding hidden storage in the walls or opting for a smaller bath and high-level WC. Regarding showers, Lentaigne comments: "Small built-in showers can be great with frames around the door allowing other products to be mounted such as towel rails."
Options that give the illusion of space are another way to maximise a small space without compromising on the size of the showering area. One example is the new Ultimate10 shower enclosure from Kudos, (pictured above). It features a pivot door that opens both inwards and outwards, so it is ideal for rooms where space is limited. Furthermore, it can be installed in a corner or recessed situation, and each door handle cleverly doubles up as a towel rail.
Waterplay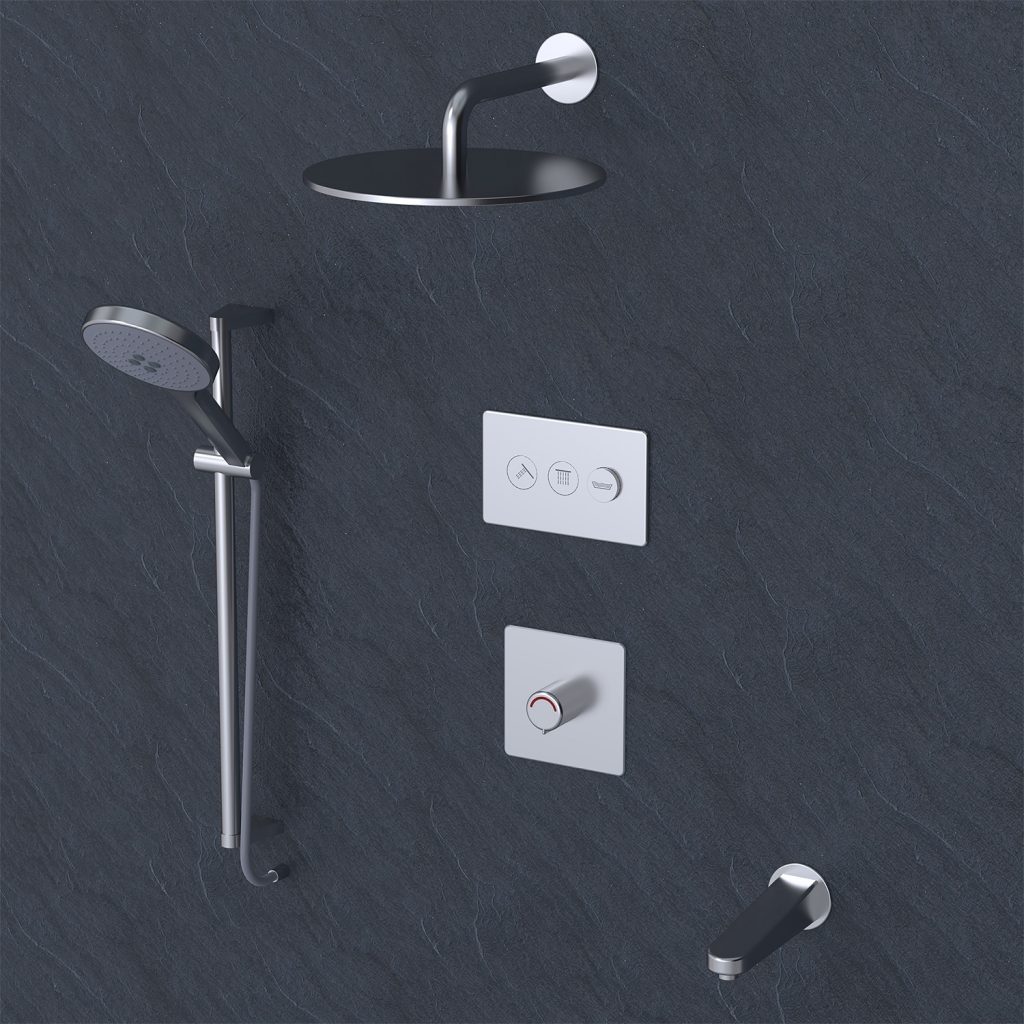 According to statistics outlined in the Government's Plan for Water last week, we use about 14 billion litres of water daily and will use 4 billion more by 2050. A tighter focus on resource conservation means selecting water-saving products and retrofit devices from trustworthy sources is increasingly important.
Chris Neath, director of sales Neoperl UK agrees, "The most pressing trend in showering at present is the drive to reduce the amount of warm water we use in the home with a view to reducing usage to save water, energy and money. Today it is possible to retain a comfortable shower that uses less water, something we specialise in at Neoperl."
Neoperl's latest development, the FSG D8 Volume Control (VC), now offers an intuitive push-on/off control plus variable adjustment by the rotation of the knob to control the flow rate.
They can be fitted into a tap or shower or behind the wall plates that control them, and the activation is smooth, whatever the line pressure.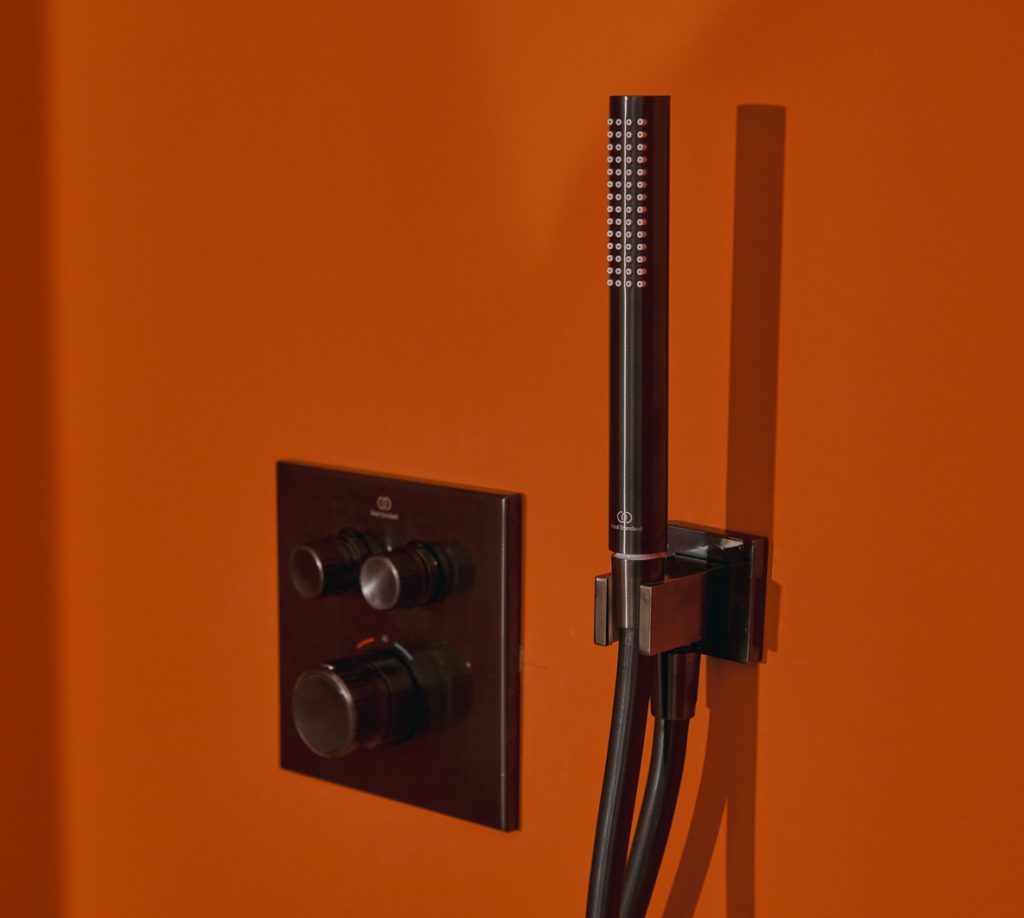 The cost-of-living crisis continues to bite, and as a nation, we are more aware of how heating water impacts bills. Ideal Standard delivers water and energy-saving solutions with its range of built-in thermostatic shower valves. The new Ceratherm Navigo® collection allows users to precisely adjust water flow and temperature with a smooth push-and-turn movement or pre-set desired levels for optimum comfort.
Available in both square and round variations, the shower mixers have been designed to complement Ideal Standard's wider offering. They feature four stylish finishes: chrome, magnetic grey, silver storm and brushed gold.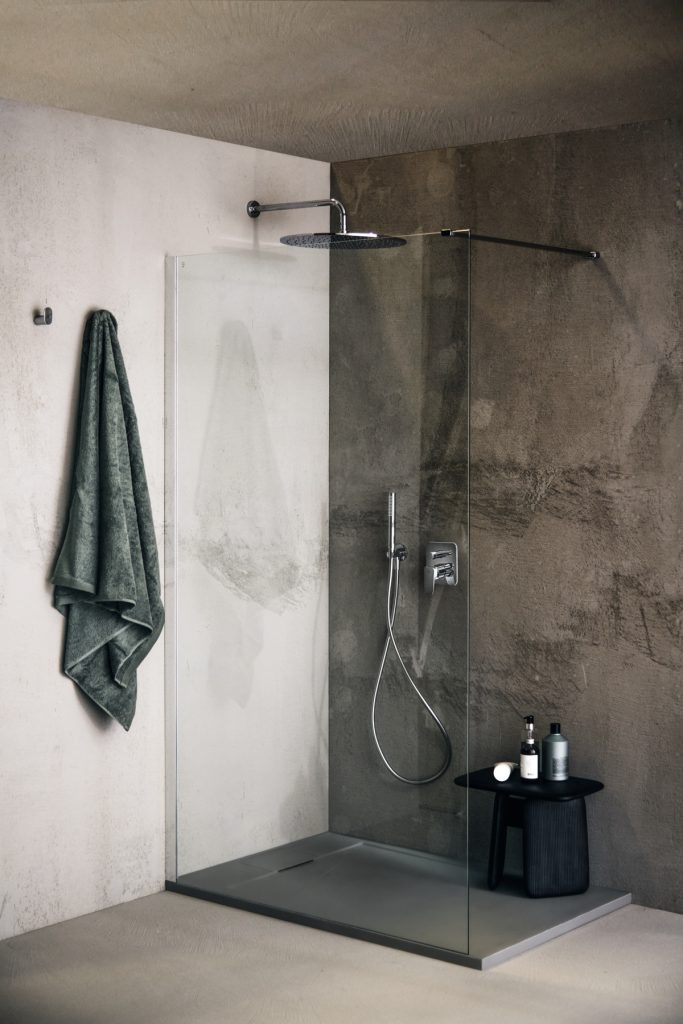 We hope you enjoyed this Feature on Shower Design from Bathroom Review. Please look through our feature archive for more useful information.
If you are interested to see the latest trends in Kitchen design, please visit our sister site Kitchens Review
Pictured very top – Kudos Ultimate 10