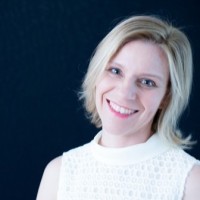 Features by Diane Larner founder and editor of Bathroom Review & Kitchens Review.
Diane Larner launched both titles over 12 years ago and has been writing about the bathroom and kitchen interior design industry ever since, publishing regular features across the two sectors.
Designing a shower room demands a detailed analysis of its impact on the environment and its longevity. Every aspect of a new project calls for consideration, from its unavoidable imprint on the world around us to its 'well-being or usability gauge' for the end user.
Today we consider some of the options on the market, from accessible shower rooms to eco-design and space-saving options.
Future-proofing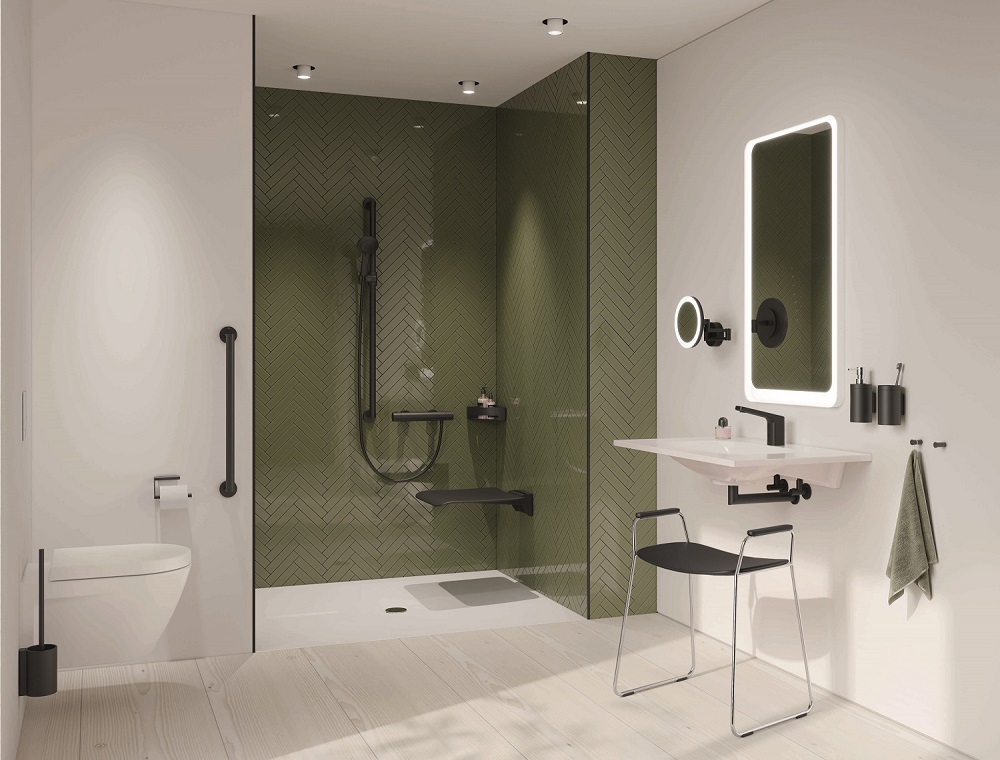 Gone are the days of the unsightly handrail; today's designers can incorporate inclusive features from the outset. For hotel design, some of the latest chameleonic options mean hotel rooms may be used as multi-purpose zones, quickly switched to aid clients that require accessibility, to all-purpose spaces when demand is high. For the home, features such as level-access shower trays and walk-in enclosures deliver design-led versatility for all users.
Stephen Maley, UK sales director, HEWI UK Ltd, explains: "Floor-level showers are very much in vogue at the moment, especially in accessible washrooms. They are accessible and, with the right floor space, also enable wheelchair users to shower independently."
Extending independence further, HEWI's newly launched seat family offers increased comfort and safety in the shower and the entire washroom. Its design is based on the well-known 950 stool and features a new, modern design language.
We are also seeing an increase in collections that offer a range of accessible products that work together in harmony, thus making it easier to create a cohesive, aesthetic design. Stephen Maley agrees: "It is not only the floor-level shower that makes the shower accessible; shower seats, grab rail, and many other products make a significant contribution to creating accessibility in showers."
Mixing it up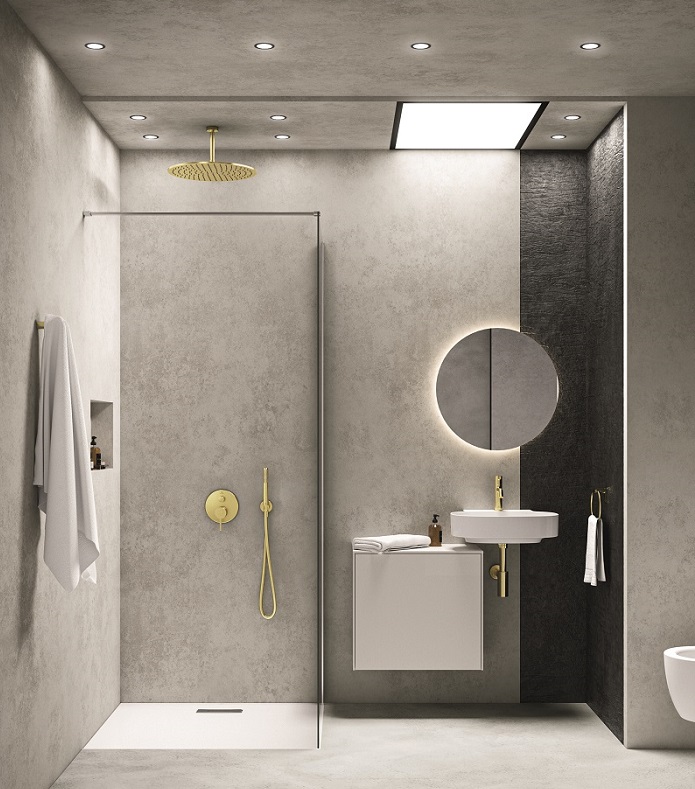 Energy and water-saving features are fast becoming fundamental to the design toolkit; products that efficiently help set water flow and temperature are in demand, not only for environmental reasons but also for personal safety, especially in multi-generational settings.
The German-engineered Navigo® technology from Ideal Standard features a simple push-and-turn movement to control water flow at your preselected temperature. This innovative temperature safety technology adds to the user's well-being by automatically adjusting the flow of hot or cold water if pressure spikes or is lost. Meanwhile, the Cool Body technology works like a protective shield, keeping the controls and body cool to the touch despite the interior flow of hot water.
The continued popularity of complete shower systems is also because they offer a one-stop shop for designers who wish to incorporate various optional showering products, such as hand-held showers or overhead showers.
Ashley Smith, product manager (UK), residential brassware at Ideal Standard, explains: "Further flexibility is afforded for housebuilders and end users through shower systems with rain showers and hand sprays that allow end users to change between spraying modes for further customisation. Shower systems can also be paired with baths where space allows, giving the bathroom a diverse range of options while being cheaper than getting a new built-in shower installed."
Guiding lights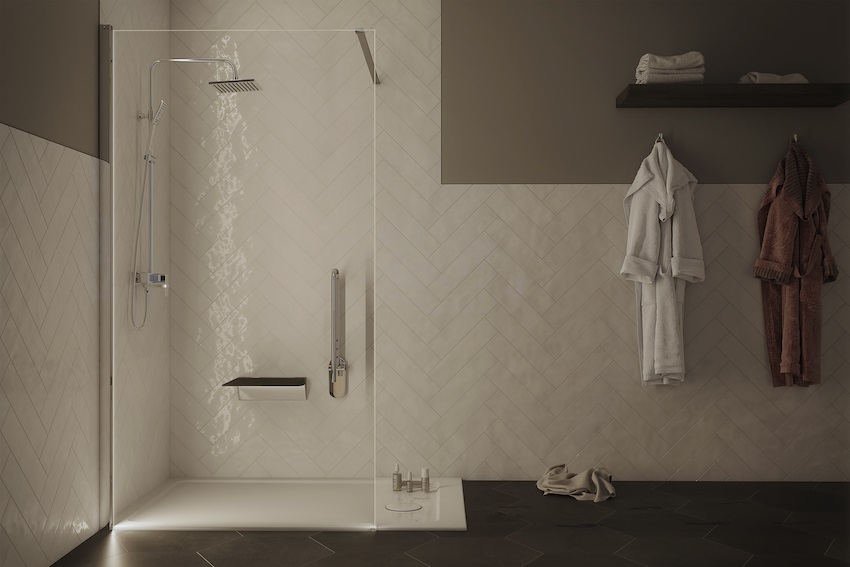 Lighting changes our perception of space, and whilst brighter lights make us more alert, ambient lighting is diffused equally throughout the room, creating a sense of calm. With 'cocooning' having more than just a moment in the 'trends chatter'; we are seeing an increase in showering options that provide gentle, ambient surroundings.
Mike Gahir, managing director of Lakes Showering Spaces, agrees: "Once considered a functional space, bathrooms have become private sanctuaries designed for mindfulness and relaxation. The quest to turn the home bathroom into a spa isn't particularly new in itself but will be something we are likely to see more of next year. 2023 bathroom trends predict a move towards opening up bathroom spaces, removing bathtubs and replacing with larger, walk-in showers that ooze luxury with the addition of brass, copper and gold features for a subtle hint of colour and interest."
Ingeniously designed to offer a calming, soothing and tranquil shower experience, the unique Ambient Walk-In from Lakes Showering Spaces (pictured above) features a PIR motion sensor that triggers a built-in LED lighting system along the edge of the glass panel, emitting a low-level soft glow.
Frameless chic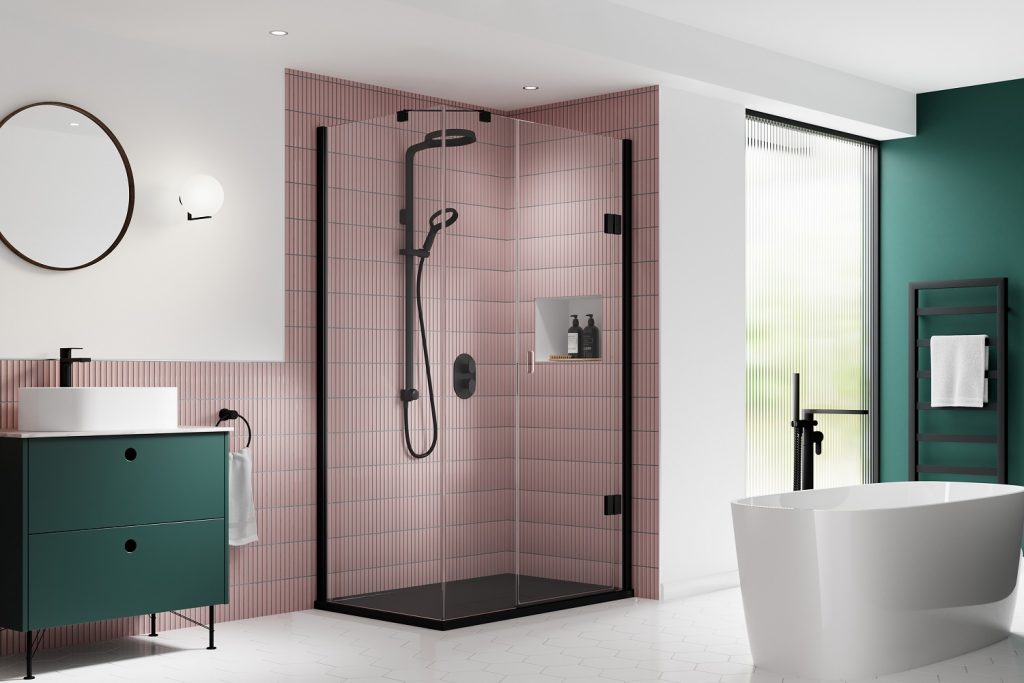 As UK homes are becoming smaller, omitting the bath is one way to make the most out of a reduced floor area. Where there is enough space for a bath, walk-in showers, frameless designs or quadrant options, all help give the illusion of a larger floor space.
Kudos Showers is introducing some superbly stylish frameless, low-level access additions to its Pinnacle8 Shower enclosure collection. These stunning frameless models maximise space and light and include hinged and quadrant functionality in matt black and chrome profiles.
Personal choice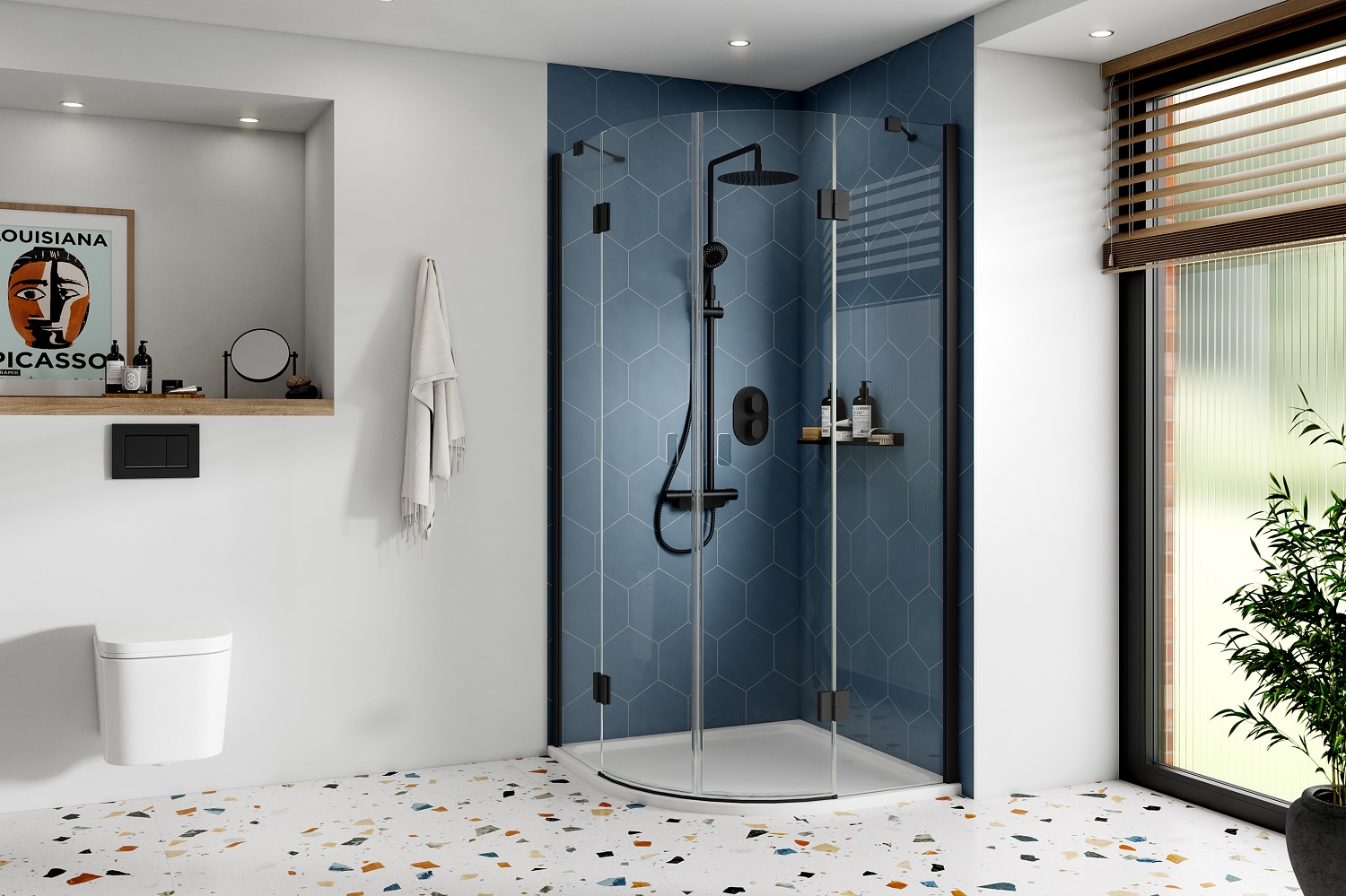 Increasinlgy designers are asked to create bespoke compositions catering to individual styles and awkward or unusual shapes and sizes, such as sloping ceilings, cellar, and loft conversions. Manufacturers are, in turn, offering a vast array of choices regarding colour, finish, size and shape.
Nick Graville, sales & marketing director at UK manufacturer Kudos Shower Products, tells us: "Personalisation is the buzzword for bathroom design today and the choice of products has never been larger to facilitate it. This is certainly true in Showering where latest trends include a greater choice of enclosure profile finishes reflecting the metallic colourways popular in taps and showers."
i.life S from Ideal Standard has a contemporary, space-saving, soft-square design and includes a range of products, including shower trays. i.life S complements smaller spaces and is perfect for ensuites and under-the-stairs bathrooms.
Staying grounded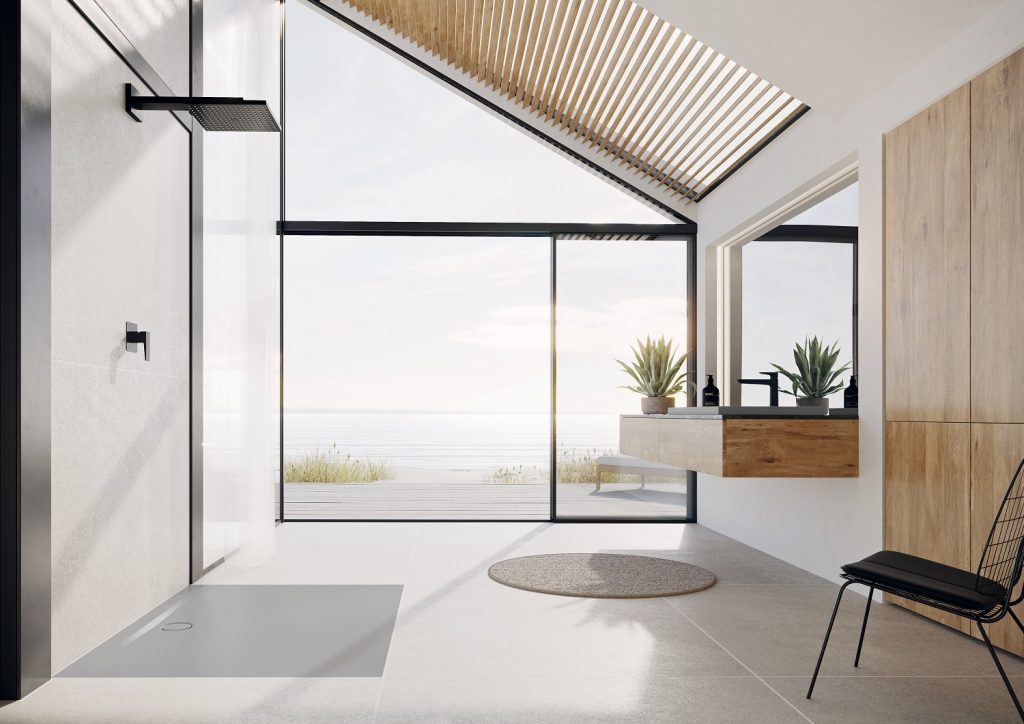 As we become more climate-aware, purchasing decisions are under scrutiny. A 2021 survey carried out by Leaders Romans Group (LRG) revealed that 70% of respondents across the UK would like their property to be more eco-friendly. Whilst YouGov research of 2,000 UK adults found that 52% of us inform our purchase decisions based on brands' eco-credentials. For designers, products with sustainable credentials are undoubtedly a new necessity.
Adam Teal, Kaldewei UK agrees, "Classic style, quality workmanship and longevity within a circular economy is key, more than ever before specifiers are looking for elements that can be re-used, reworked and recycled."
Kaldewei manufactures its sanitaryware using Bluemint steel reducing its carbon output by 70 per cent and enabling it to produce luxurious, sustainable bathroom solutions. The Superplan Zero is flat to the floor, with zero steps and zero edges making it ideal for bathrooms in both the hotel and hospitality sector as well as for homebuilders.
For the latest kitchen design features – visit Kitchens Review