The past year has forced us to become more closely acquainted with our homes, offering a chance to focus on what provides respite from modern-day stress. While the bathroom is a place to relax, it still needs to function and meet the demands of day-to-day use. This is where cleverly designed bathroom furniture plays its part, allowing us to create restful spaces without sacrificing functionality.
Hygiene
There has been a decisive shift in attention paid to cleanliness; while hygiene has always played a substantial role in bathroom design, consumers are now hyper-focused on it. This has translated into innovation, with designers exploring ways to cater to the growing appetite to keep homes even cleaner.
Ashley Chilver, Sales Director at HiB, agrees: "As a reaction to the global pandemic, there is currently a focus on touch-free operation to aid hygiene in the bathroom. As we look to the future, this is a feature that is likely to rise in popularity and progress as more technologies are developed."
However, that doesn't mean that style will be sacrificed for function. The sleek, tactile design of HiB's Fabrica range makes it easy to keep clean without forfeiting on looks, as well as providing the opportunity for personalisation thanks to the brassware, size options and optional legs available.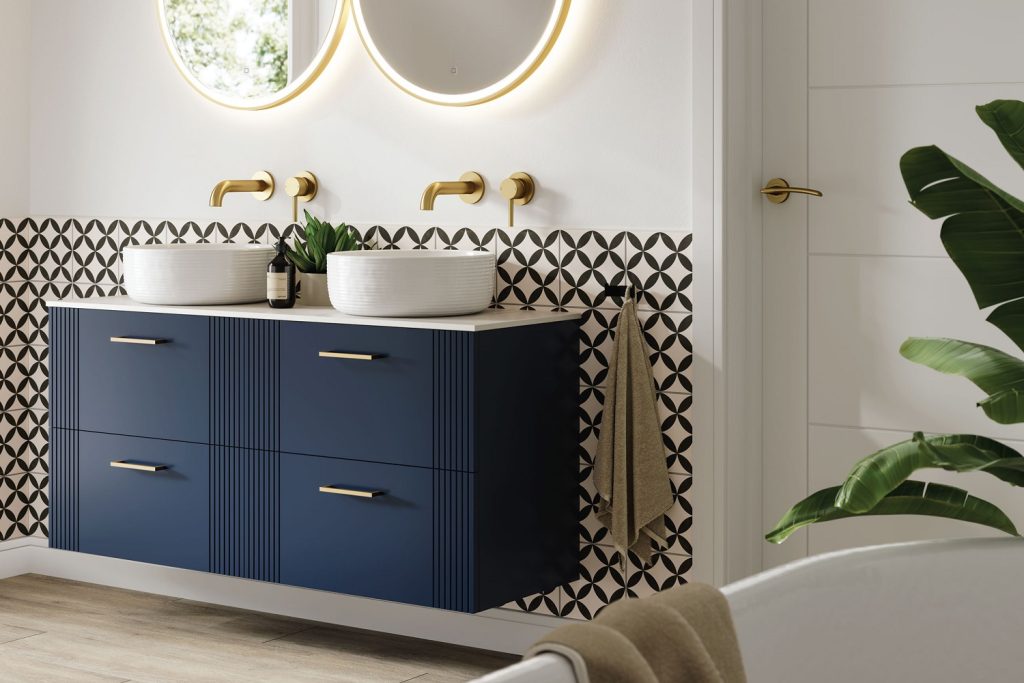 Expressive Design
The longer consumers spend at home, the more they consider how they want their most private spaces to look. Richard Shore, Head of Design at Utopia, agrees: "The pandemic has actually emboldened trends to be more indulgent and expressive. Prompted by a sense of rebellion, colours, texture, prints and materials are more vibrant, deep, exotic, and extravagant."
Utopia's new-look Qube collection has undergone a refresh with several new wood finishes – including pale Scandi Nordic Oak; deep, metallic-flecked Anthracite Strata; and warm honeyed Sorrento Walnut – highlighting how furniture can bring a modern aesthetic and provide the perfect backdrop for bold accessories or showstopping ceramics.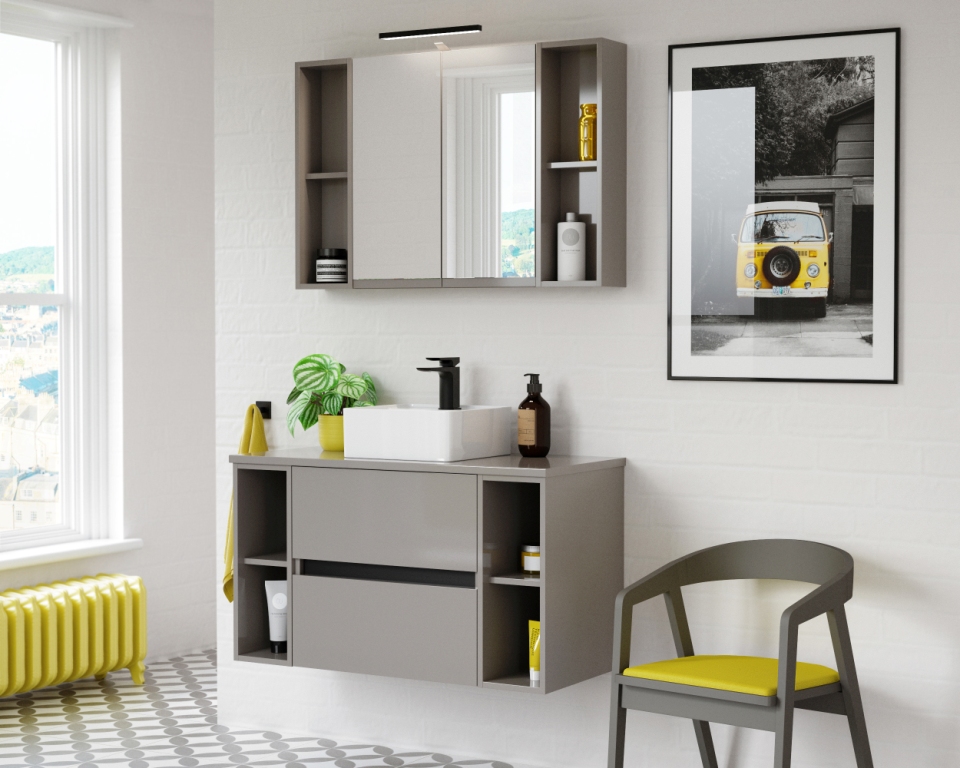 Wood finishes are proving popular thanks to consumers' desire to connect with nature following several lockdowns. Mark Jones, Sales Director at Saneux, says: "Having been somewhat out of fashion for a while, we have seen a definite resurgence of wood finishes, particularly the warm, honeyed tones."
Saneux has launched a new rustic English Oak finish for its UNI range of furniture featuring a realistic wood grain effect that lends itself perfectly to the 'back-to-nature' trend. Handleless drawer units with soft-closing runners suit a soothing environment with clean lines and minimal fuss.
This level of detail is starting to resonate in the consciousness of the consumer, thanks to the amount of time spent at home. It is not just about the functionality of bathroom furniture — it's about the sensation it evokes; the shapes and colours.
VitrA's Voyage bathroom collection offers a huge range of customisation options, with a variety of horizontal and vertical units. Its colour palette – including flamed grey and forest green – lends well to creating a haven of calm, bringing the outdoors inside.
Artist Arik Levy, who worked on the collection, says: "We've been in a situation where most people have spent months at home. With all that time spent in just one environment, perhaps we will see how little details and elements in our living spaces can change our mood and influence our feelings and perceptions."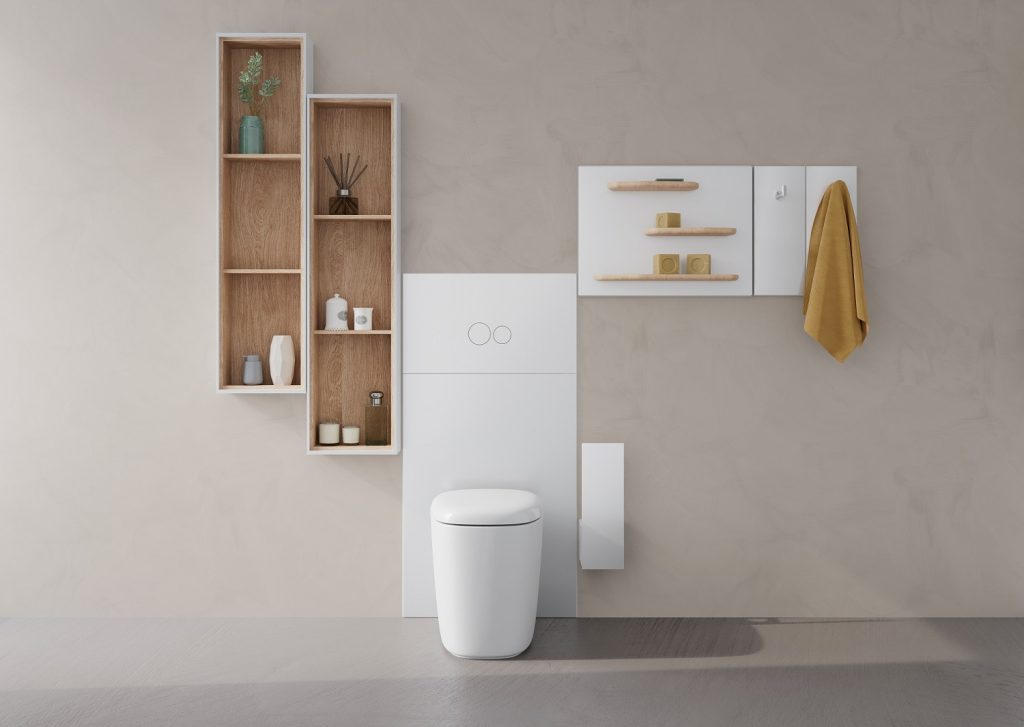 Feature Contributors: Diane Larner & Ellie Clow