The UNI collection by Saneux has had a multitude of upgrades in its lifetime, but assure us none have compared to the current offering which it says is its biggest, most modular and sleekest selection of ceramics and furniture yet. With modern matte finishes, wood details, and countertop configurations, the UNI range provides both style and function.
Diversifying from 60cm and 80cm basins and 2 drawer units, it now features units in sizes 50cm through to 120cm that are available in 1 and 2 drawer configurations, with basin options available in 60cm to 120cm, and countertops in 50cm to 160cm. All the drawer units are handle-less which gives the units a clean and contemporary look, and they have soft-closing drawer runners which provide smooth operation.
In addition to the long-standing matte white and matte anthracite finishes, Saneux has launched a new finish to this range: English oak. It is a stunning rustic wood finish that has lovely subtle details including realistic effects of wood grain embedded into it, and will no doubt bring an element of nature into any bathroom.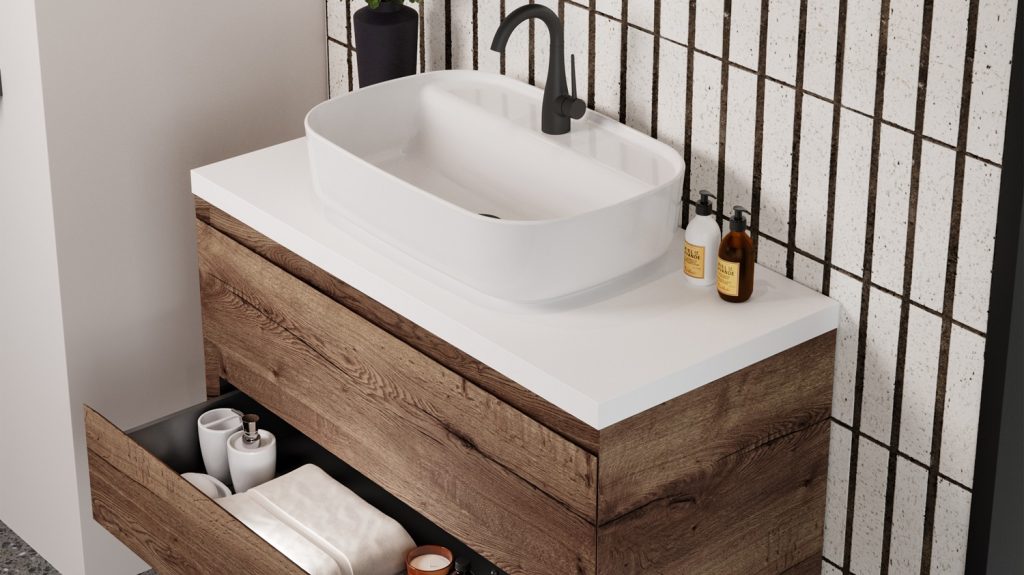 Saneux has gone a step further with this range expansion and have introduced countertops which always create a luxurious unit & basin combination, as well as providing extra worktop space. The countertops are available in 4 finishes, 3 of which match the unit finishes, and the fourth being a matte Carrara compact marble which adds a touch of opulence to all units. Not only does this countertop work beautifully with the unit finishes, but compact marble is much more durable than standard marble as it is marble that is heated together with resin to make it stronger and more robust, so you can be sure it will last for years to come.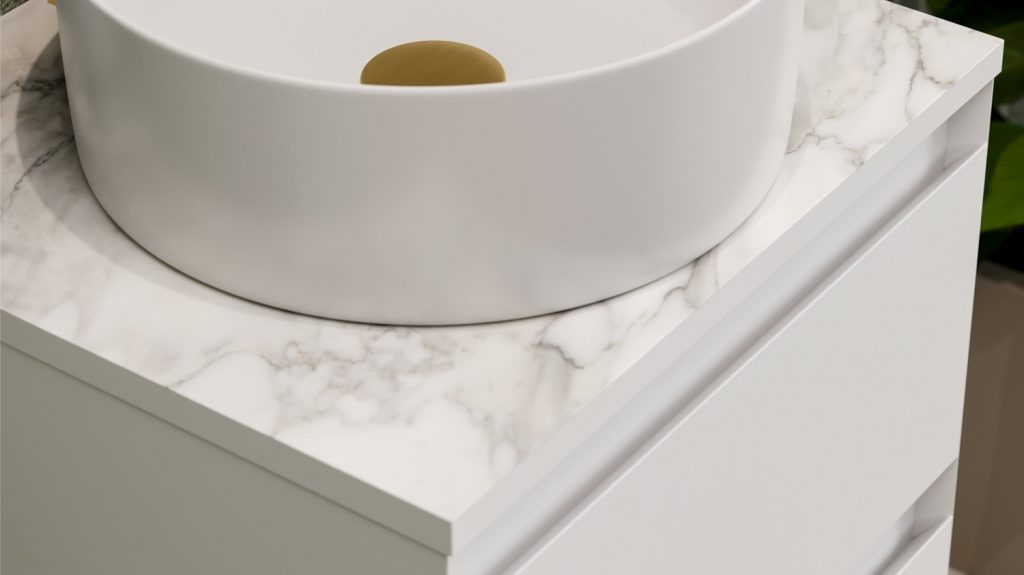 Discover the full UNI collection here.