Statement bathrooms require eye-catching furniture possessing functionality and flair. HiB Novum's new Fabrica range oozes luxury and sophistication, while also giving homeowners and designers the chance to express their style through bathroom furniture.
Fabrica's distinguishing feature is the combination of colour and texture, with Dark Emerald, Midnight Blue and Carbon Grey options complete with a sleek, tactile design. The range has been developed to answer the growing call for more choice, but with the added benefit of interchangeable details that offer enhanced personalisation.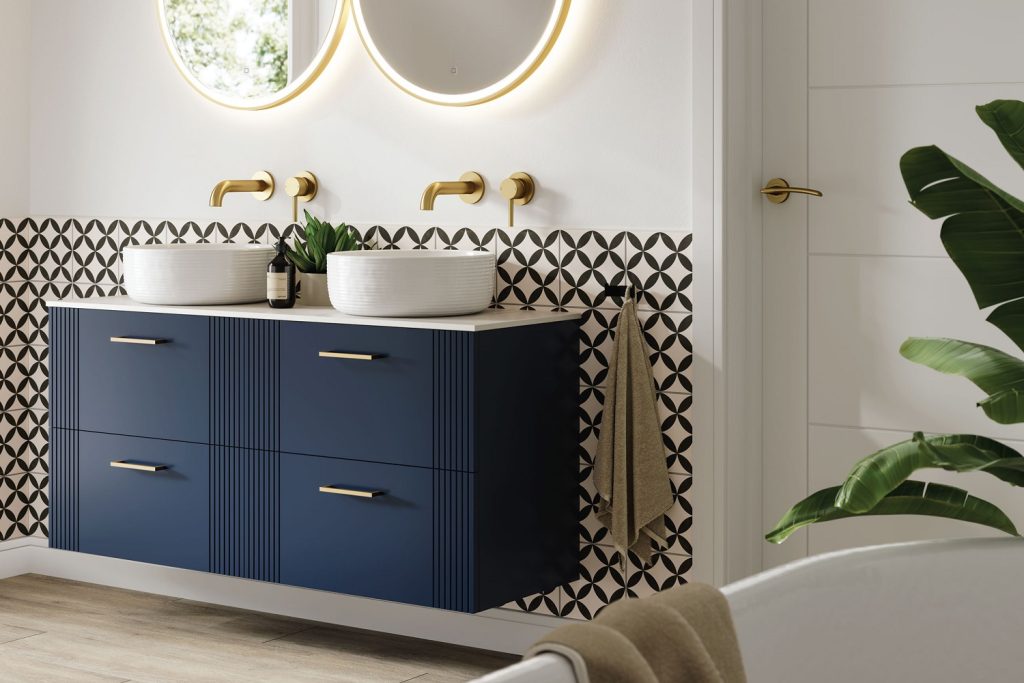 Handles and brassware options are all part of Fabrica's appeal, with finishes such as brushed brass, black and chrome offering a new level of design expression, creating a bathroom that is decadently stylish. The vanity unit can be paired with a wash basin or vessel basin with countertop, with further accessories such as optional legs, to suit each customer's personal preferences.
To accommodate a variety of bathroom sizes, Fabrica is available in 50cm, 60cm, 100cm and 120cm units. The Fabrica Cloakroom range is available for those with an ensuite or smaller space, while those with larger bathrooms may choose to explore the 100cm and 120cm options, which present the opportunity to install couple's vanity stations with two basins and mirrors to offer that additional touch of extravagance and luxury.
To ensure that the bathroom remains free from unsightly clutter, Fabrica has ample storage, with soft-close drawer runners for gentle closure and elegance.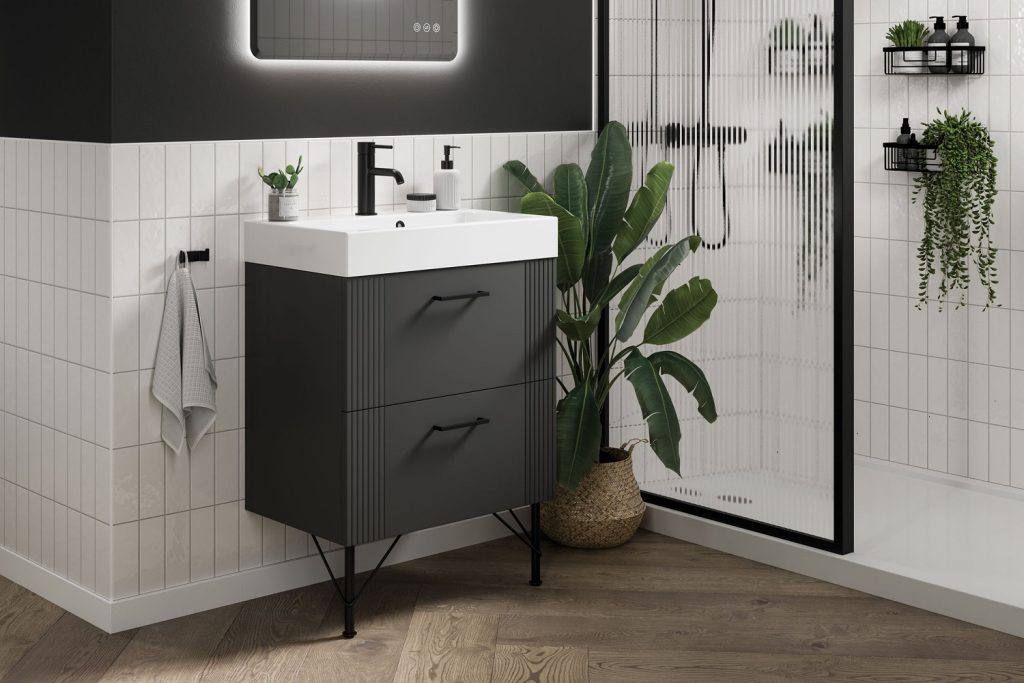 Ash Chilver, Sales Director at HiB, said: "Fabrica's rich unit colours and multitude of personal touches make it a really sophisticated and striking design. It is such an eye-catching unit that suits a wide variety of styles and bathroom sizes. As a statement furniture piece, it really draws attention."
For more information about the HiB Novum Fabrica ranges visit https://www.hib.co.uk/product/fabrica/
More news from HiB