When it comes to stylish modern furnishing black surfaces and finishes catch the eye, offering a
luxurious appearance especially in the bathroom. If black is destined to be a key colour in the
bathroom; KEUCO has an extensive range of products on offer within their Black Concept collection.
KEUCO EDITION 11 bathroom furniture is available with a stylish black metallic-pigmented lacquer finish. The rectangular vanity units, sideboards, high and low storage units in this collection are all designed to be handle-free with a soft-touch closing system.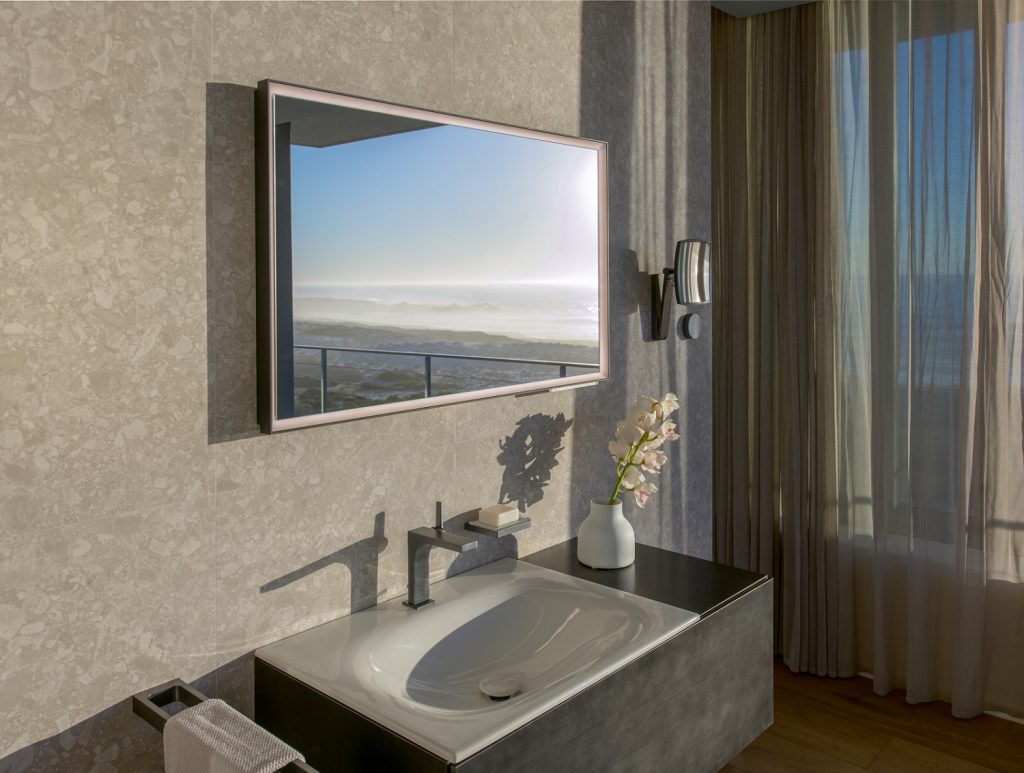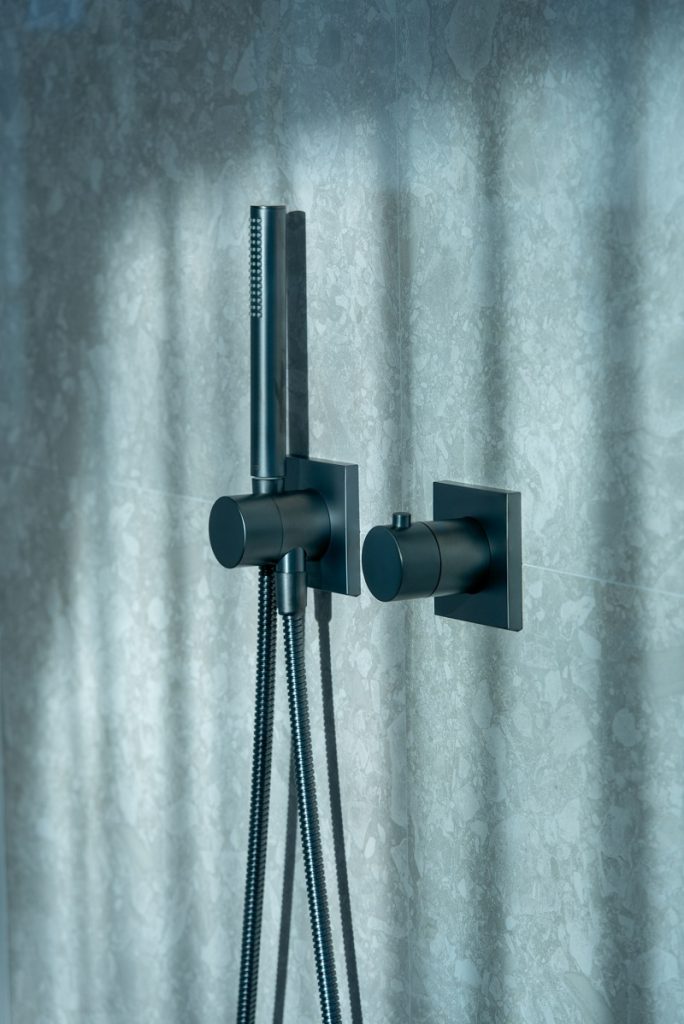 This noble matt-black look exudes an air of elegance yet the velvet matt quality of the bathroom furniture ensures the room maintains a cosy atmosphere. The black finishon this collection is easy to care for as each surface has anti-fingerprint protection.
It's not only furniture that is available in stylish black the inventive IXMO shower range is also available with a PVD brushed black chrome finish. IXMO combines aesthetic design with functionality; as the single fitting elements allow a variety of functions, the number of visible fittings required is actually reduced. This allows greater freedom when planning the layout of the shower and bathtub in the bathroom.
The large rectangular EDITION 11 head shower creates a minimalistic look, the light metallic shimmer of the brushed black chrome surface works equally as well on light and dark surfaces, display8ng to perfection the modern yet honest design elements of EDITION 11.
Fittings & Accessories
EDITION 11 fittings and accessories in brushed black chrome create an elegant contrast when combined with white ceramic washbasins;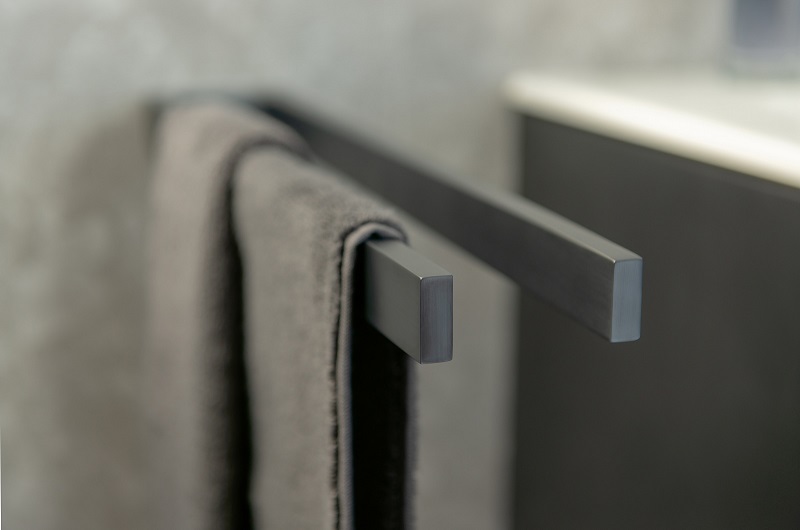 The Black Concept is available in all areas of the bathroom, the ROYAL LUMOS light mirror has a black all-round anodized rim, and the two LED illuminating sources (main illumination and washbasin illumination), can be dimmed intuitively via the control panel. There is also an option to vary the colour of the light and activate the mirror heating option preventing misting.
The colour theme flows through the bathroom including accessories. KEUCO shower shelves are the perfect combination, a stylish design that provides practical storage space for the shower. There are two wall mounted variants plus one that can be hung over the shower wall, these spacious shelves are made of grey-black powder coated aluminium. (The shower shelves can be mounted on the wall without drilling by using the easy-to-use two component adhesive.)
The iLook_move cosmetic mirror with brushed black chrome PVD coating adds the finishing touch to this darkly accentuated, colour coordinated bathroom design with matt-black surfaces, metallic optics and luxurious KEUCO bathroom furnishings resulting in a sophisticated interior.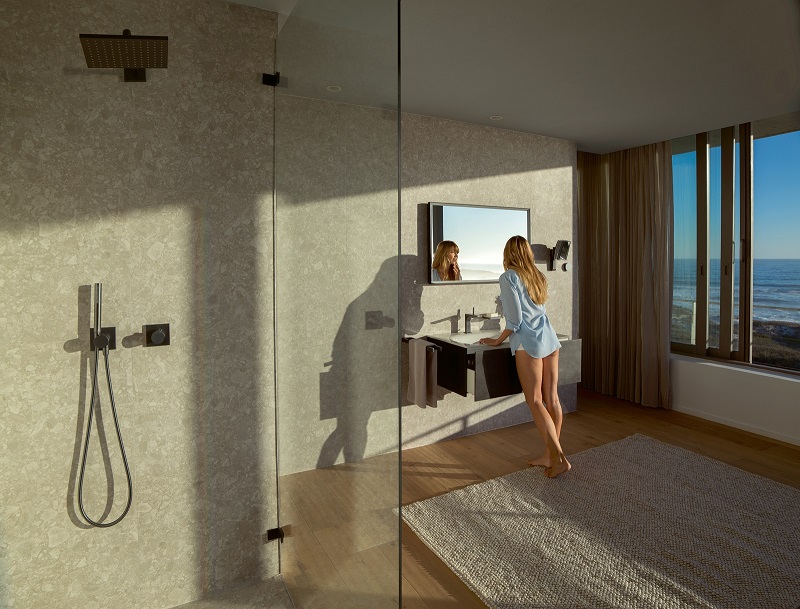 More News From KEUCO