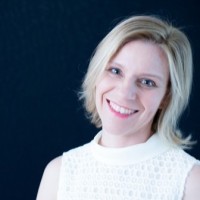 Features by Diane Larner founder and editor of Bathroom Review & Kitchens Review.
Diane Larner launched both titles over 12 years ago and has been writing about the bathroom and kitchen interior design industry ever since, publishing regular features across the two sectors.
---
The smallest room in the house needs to pack a punch when it comes to fulfilling its duties. It is estimated that the average person spends 813.3 days in the bathroom, which equates to over two years of their life. From taking care of daily cleansing routines to time-out activities such as reading the news or watching Netflix in the bath, the bathroom is the place we go to first invigorate and then wind down. Can small bathroom spaces offer us the same luxury? Diane Larner takes a look at the challenges of small space design and considers four solutions.
Cleverly compact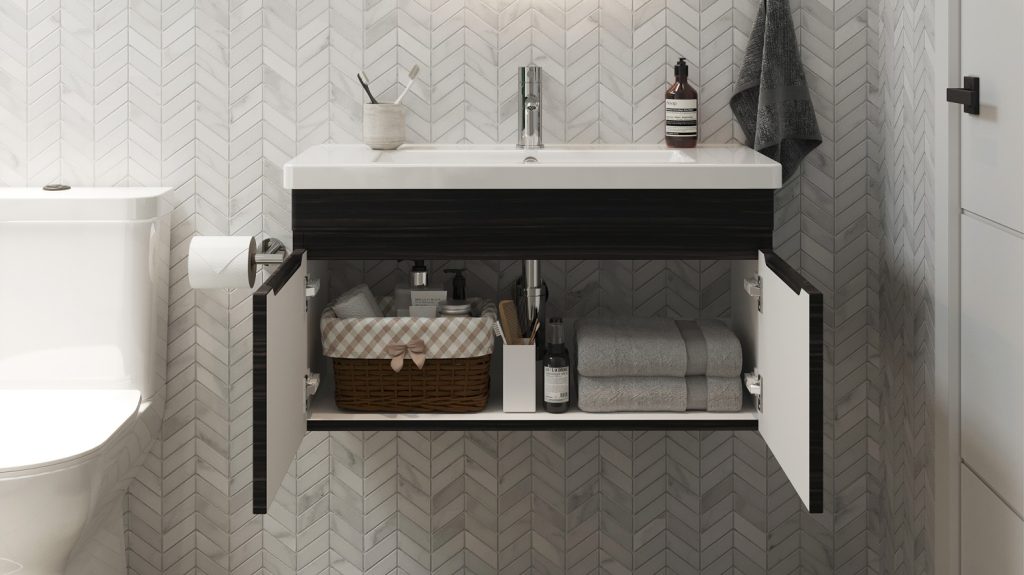 According to a report by Zoopla new-build homes in the UK have shrunk in size by 20% during the past 40 years, and our bathrooms are paying the price.
"Bathrooms are getting smaller and smaller" says Iain Cooper, founder of Saneux, "Designers and architects creating new builds are increasingly challenged trying to get the same number of items to fit in a much smaller space. Saving even 20mm where they can is so important, so it is more essential than ever to create space-saving products."
The latest space-saving options from Saneux include bathroom furniture units and ceramics that help maximise the bathroom area whilst providing clever storage solutions. Sanuex's HYDE collection has been designed to open up the bathroom and includes short projection units; AIR is similar to HYDE but goes one step further in that it features short-projection toilets alongside space-saving furniture. The basins & furniture are available in 40cm, 60cm, and 80cm sizes, with only 35cm projections.
Small but suite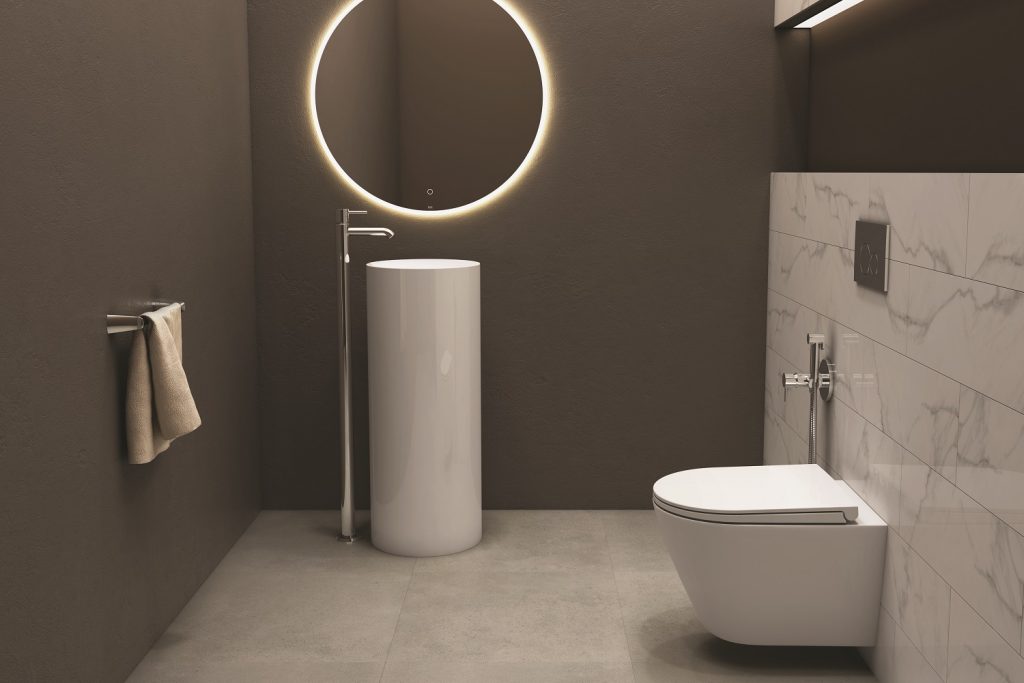 Coupled with limited bathroom space and the 18-inch building code (specifying the minimum distance from the centre of the toilet to the shower or bath), architects and designers are more reliant than ever on short projection ceramics.
Ben Bryden, sales and marketing director at RAK Ceramics UK, agrees and tells us that selecting a range designed for compact bathrooms will help ease the planning process. "In the small bathroom or cloakroom, avoid sanitaryware and furniture that has a long profile, as this is more likely to encroach on the space and make the room appear small and cramped. Instead, opt for slim-line fixtures and sanitaryware that has been specifically designed with compact spaces in mind."
With the size of the average UK bathroom measuring around 4.4m2, the latest designer collection from RAK Ceramics solves the problem of creating luxury results in compact spaces. In fact, RAK-Petit is designed specifically with small bathrooms in mind.
Ben Bryden continues, "Opting for a wall-hung WC will also go a long way to increasing the floor space in the room and again makes small spaces appear bigger by keeping the floor visible, not to mention that it makes cleaning so much easier too."
The theory of modularity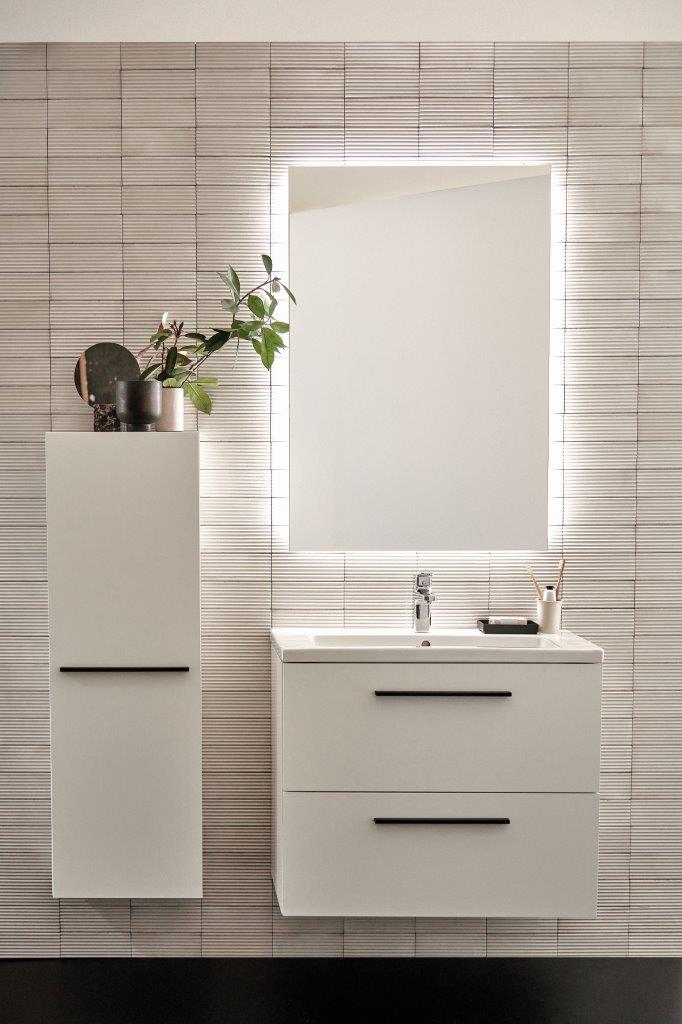 A space-saving collection that encompasses shower trays and baths, as well as basins and WCs, helps to create a cohesive design that is perfect for all bathrooms, including en-suites and shower rooms. Complete collections that can be scaled for the user, with no loss of impact or amenity are key if the end result must align with increasingly demanding consumer expectations.
Yiota Toumba, senior designer at Ideal Standard, agrees, "Many space-saving products also include the same innovative features and technology as their larger alternatives. This means customers can create stylish, on-trend bathrooms that feel more spacious, while still delivering on quality and performance."
Modular furniture has a beautiful simplicity, not only freeing up floor space but also delivering compact storage options, Yiota Toumba continues. "Modular furniture can work really well in smaller spaces too. These pair well with space-saving solutions and we've seen this combination grow in popularity recently. When paired with space-saving products, modular furniture can create clean, customisable spaces with plenty of storage for users."
Ideal Standard's i.life is a total bathroom solution for the everyday and has been designed to work with bathrooms large or small. i.life S has been designed to complement smaller spaces and has a contemporary, soft-square design, featuring a variety of ceramics and furniture – including basins, WCs, shower trays and vanity units.
SmALL-rounder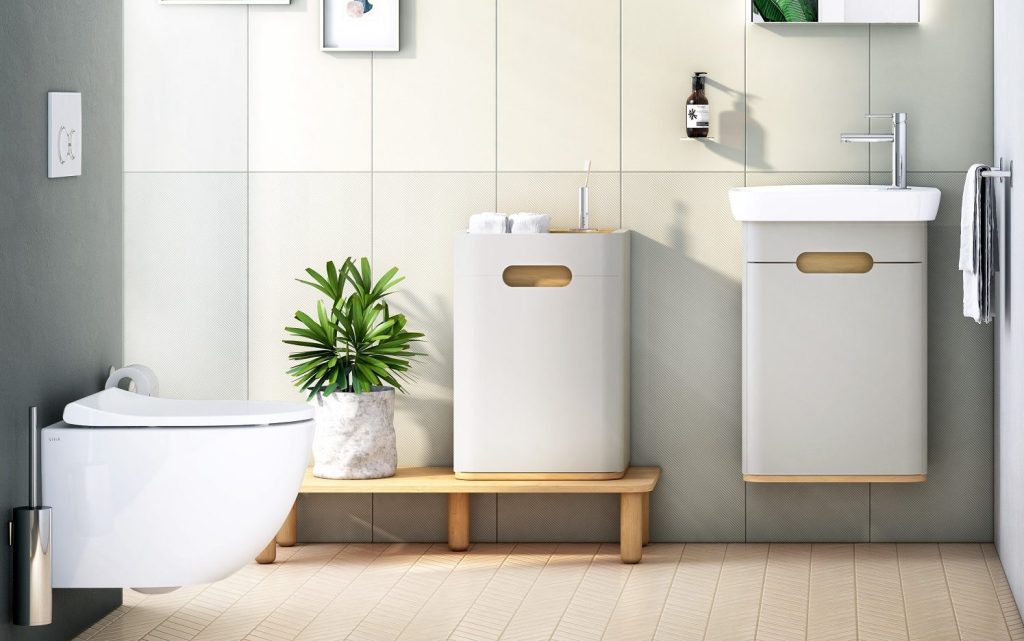 Creating a curvy wall gives a room a cosy, sociable feel, and gently rounded furniture works in the same way. However, it might not be the obvious choice for a compact space as it would be for a larger bathroom.
The VitrA Sento range offers a delightfully compact alternative for small spaces and can be mounted with or without legs. Sento features delicately rounded profiles, with Oak accents in sizes and furniture combinations that can be tailored for small bathrooms and scaled up to suit the largest.
Margaret Talbot, marketing manager for VitrA UK and Europe, concludes, "Smaller bathroom spaces can be stunning and practical with products that make the best use of available space. The smaller sizes offered by many manufacturers of ceramic ware, furniture and brassware are designed to make bijou bathrooms and WCs look and perform beautifully."
For the latest kitchen design features – visit Kitchens Review