Kaldewei shower solutions – the perfect choice for sustainable steel enamel shower surfaces
Kaldewei shower solutions deliver added sizes, ultra-flat waste fittings and even more solutions for easy installation, there are now over 100,000 options to choose from when designing a floor-level shower area. From coloured enamelled shower surfaces in XXL sizes to the pre-assembled Kaldewei Nexsys 4-in-1 system that consists of a waste channel, sloping support, sealing and an enamelled shower surface for simple and fast installation (pictured top).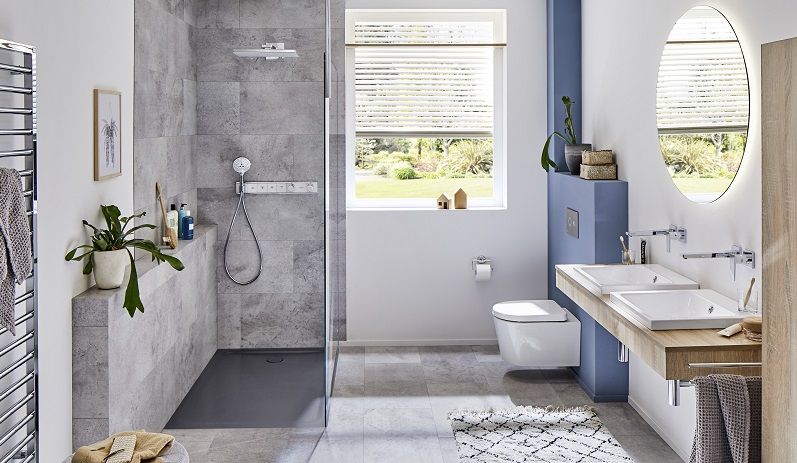 Flexible shower solutions
The Kaldewei Cayonoplan shower surface (pictured above) adapts to many different structural requirements. For instance, if adequate height is available it can be installed at floor level or can be easily installed directly on top of the floor tiles. Thanks to 22 different dimensions, its laterally-positioned waste outlet and ultra-flat tray support for the easiest possible assembly, the Cayonoplan is the ideal solution available in a generous range of sizes, 100% recyclable and comes with a 30-year guarantee. Also available in the exclusive matt shades of the Coordinated Colours Collection, shown here in Lava Black matt with Kaldewei Secure Plus, a virtually invisible anti-slip finish, for safe footing in the shower.
Sustainable bathroom design
All Kaldewei steel enamel bathroom solutions are supplied with a 30-year guarantee, which is an important aspect of sustainability as well as being 100% recyclable, made from natural raw materials: steel and glass. Kaldewei steel enamel is extremely strong and durable, as well as being scratch, impact, heat and chemical resistant.
Steel enamel is a highly sustainable material, which makes a noticeable contribution to conserving resources and is ideal for sustainably designed buildings, which is why Kaldewei has been awarded an Environmental Product Declaration (EPD), which complies with IS0 14025 and EN15804.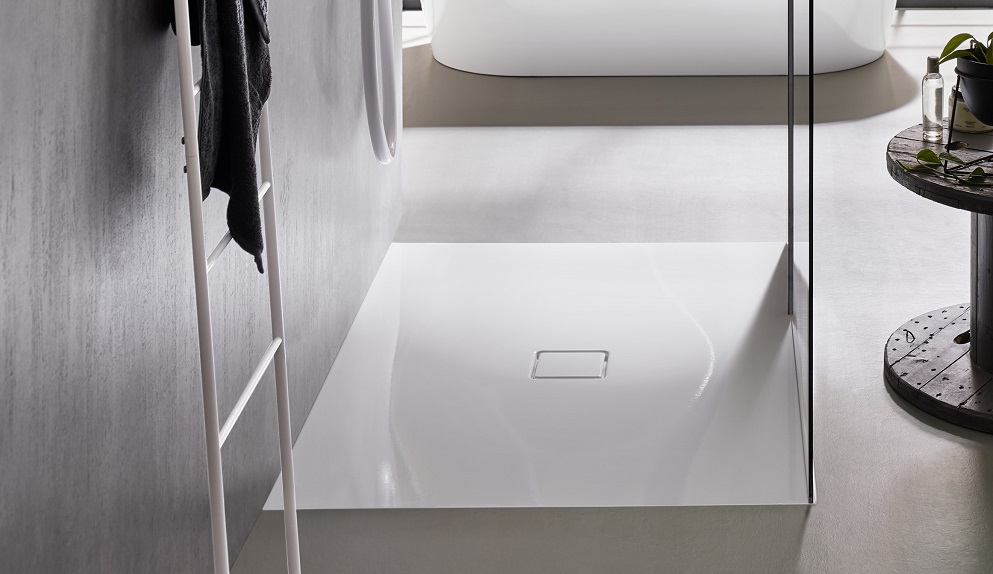 For more information please call Kaldewei on 01480 498053 or visit www.kaldewei.co.uk