Time to take a deep breath and relax, because if you look closely at popular trends, you wouldn't be alone in concluding that manufacturers feel we are all 'far too stressed out' for our own good and so, they continue to craft the ideal bathroom sanctuary.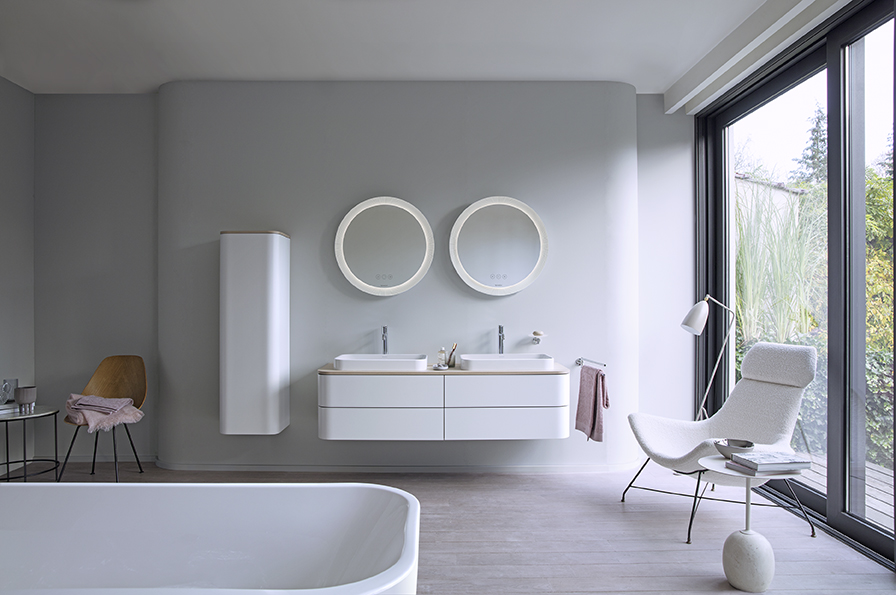 The trend for an 'all-white' bathroom is no longer so popular, so instead subtle light tones and natural finishes can help create a serene and mindful de-stress zone.
Duravit (pictured left) suggests blending calm white with gentle beige to help to create a contemporary, urban feel. Or, for a touch of boutique beauty, Duravit uses shades of white within its new Duravit Viu/XViu and Happy D.2 Plus bathroom ranges.  This subtle, understated look creates scope for both individual design and creative options. 
Saneux is delivering an elegant mix of cotton white, dove grey and delightful Prussian Blue. Comprising of ceramic basins and carefully hand-crafted floor-standing units, the SOFIA range features simple and clean shaker doors, Saneux's designers wanted to provide users with a more detailed and delicate traditional collection. 
When it comes to finishes, Utopia's Contemporary fitted range has been designed to let the consumer select their own mix of contrasting colours and textures in order to create any number of style combinations.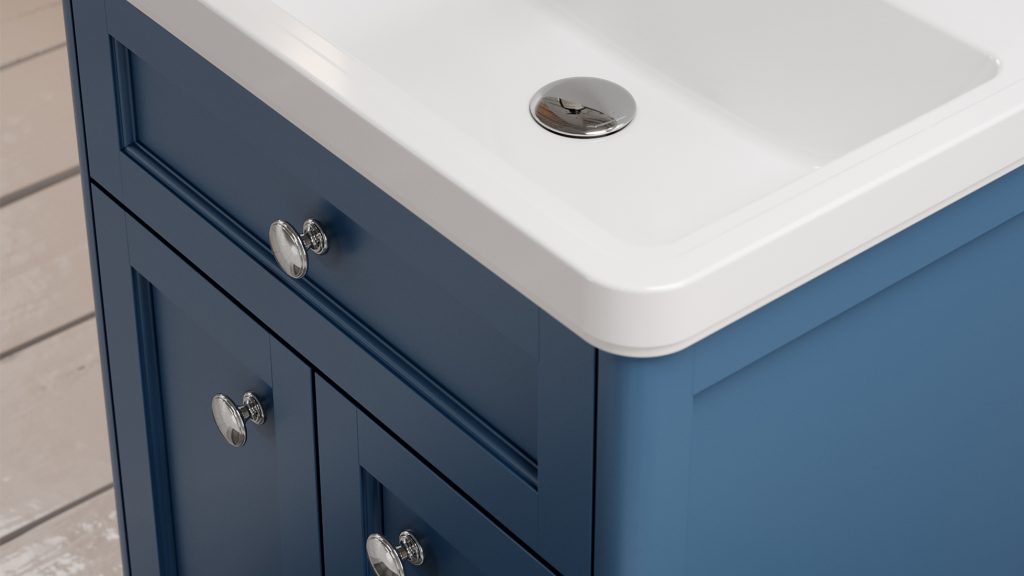 Alongside gentle tones and contrasting finishes, clean lines and 'shaker style' cabinetry help fashion an unfussy feel. When paired with freestanding designs, it's easy to deliver a sense of space. For example, VitrA's Valarte delivers timeless shaker style, that works beautifully in both modern or traditional bathrooms.
I feel better already.