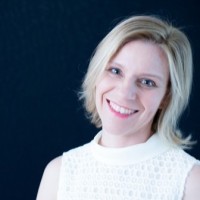 Features by Diane Larner founder and editor of Bathroom Review & Kitchens Review.
Diane Larner launched both titles over 12 years ago and has been writing about the bathroom and kitchen interior design industry ever since, publishing regular features across the two sectors.
---
When designing a bathroom it can often be difficult to integrate and harmonise products when specifying from multiple manufacturers. This can be even more challenging if including more specialist items such as a shower toilet, a statement piece, or even those ever-desirable pops of colour. One way to combat this issue is to source from manufacturers that offer a wide range of options in terms of style, material and colour.
In this feature, we look at the latest designs to reach the market and consider ways to create a mighty yet empathetic composition, without compromising choice.
Queuing up colour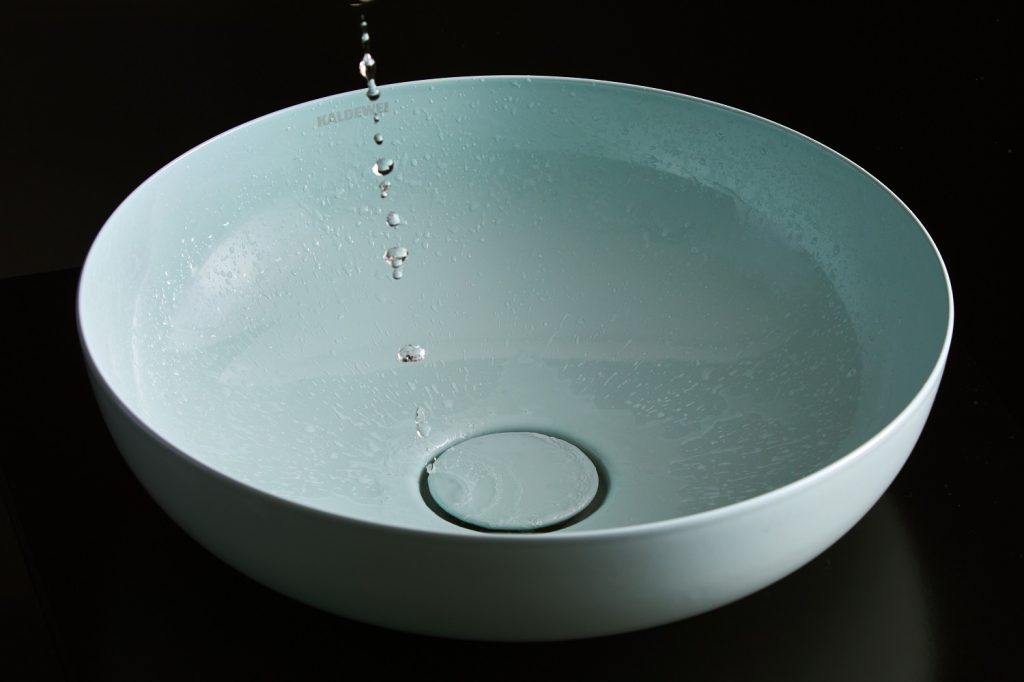 Colour has always been a potent part of the design toolkit, whether used for accenting or for fashioning a statement. Selection requires careful consideration however as too much visual weight is startling and may be difficult to coordinate cross-brand.
Adam Teal – head of sales, Kaldewei UK agrees "The concept of colour in the bathroom continues to be a growing trend, and when creating a dream bathroom it's all in the detail. Often interior designers will focus on a key element and work the design around this – it may be a colour or specific product such as a statement freestanding bath.
"Creating this perfect space is a little like compiling a jigsaw – you must search for the key pieces but when it all comes together the result is spectacular. "
Kaldewei has an extensive portfolio of over 600 shower surfaces, bathtubs, and washbasins, in a wide coordinated colour palette, including a range of dark and warm grey tones, classic shades and numerous variants of warm beige.
Sitting pretty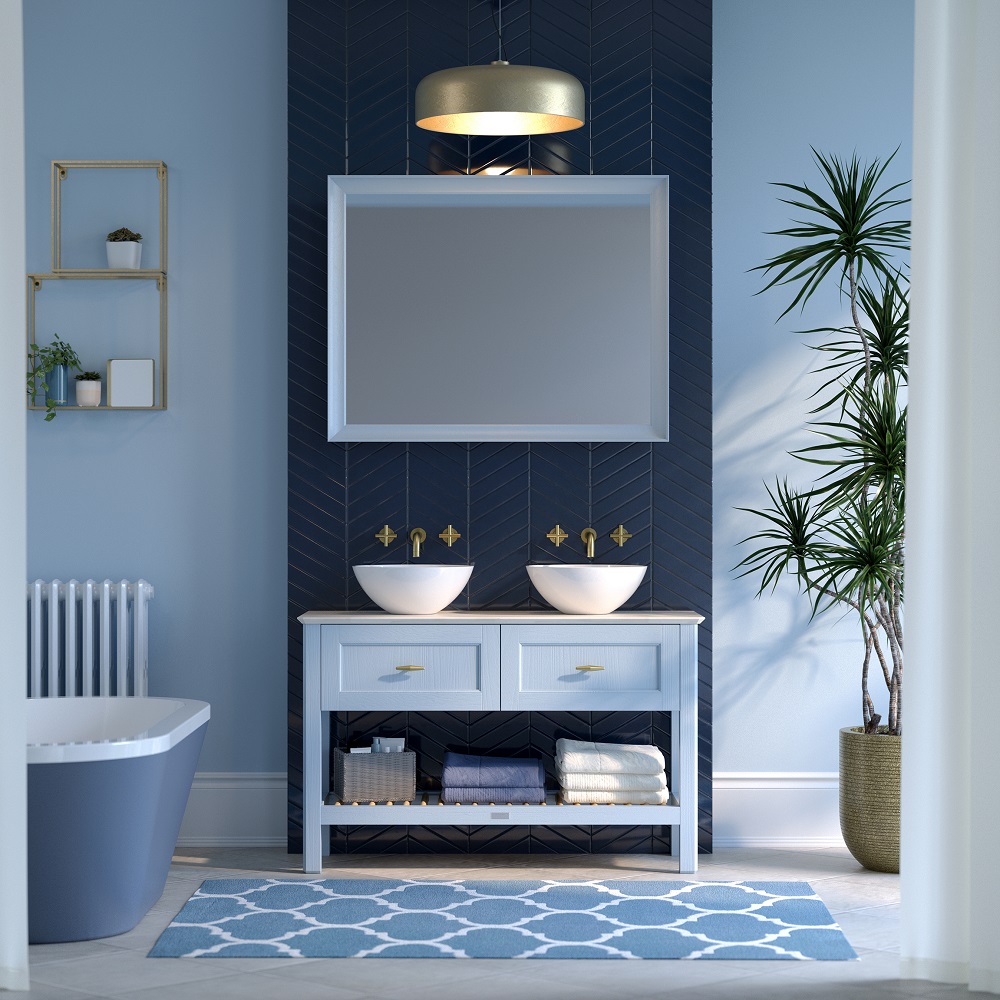 Countertop or deck-mounted basins deliver cat-walk style and are an enduring favourite with consumers. Available in a variety of shapes, sizes and colours, architects and designers can choose from sharp, angular designs to delicately rounded shapes to suit any style. If selecting a statement design, early coordination of the basin with brassware and furniture will help establish a style and colour hierarchy.
Helen Clark, head of marketing for Utopia comments: "From humble origins the basin is now one of the stars of the bathroom. Statement sit-on styles are currently hugely popular in all shapes, sizes and colours with suitably dramatic complementary brassware."
As a key part of its recent product launch, Utopia has increased the number of deck-mounted basin solutions it offers in order to give consumers more choice in terms of shape, colour and finish. Utopia also offers a range of furniture options that go hand-in-hand with its basins.
Time for recess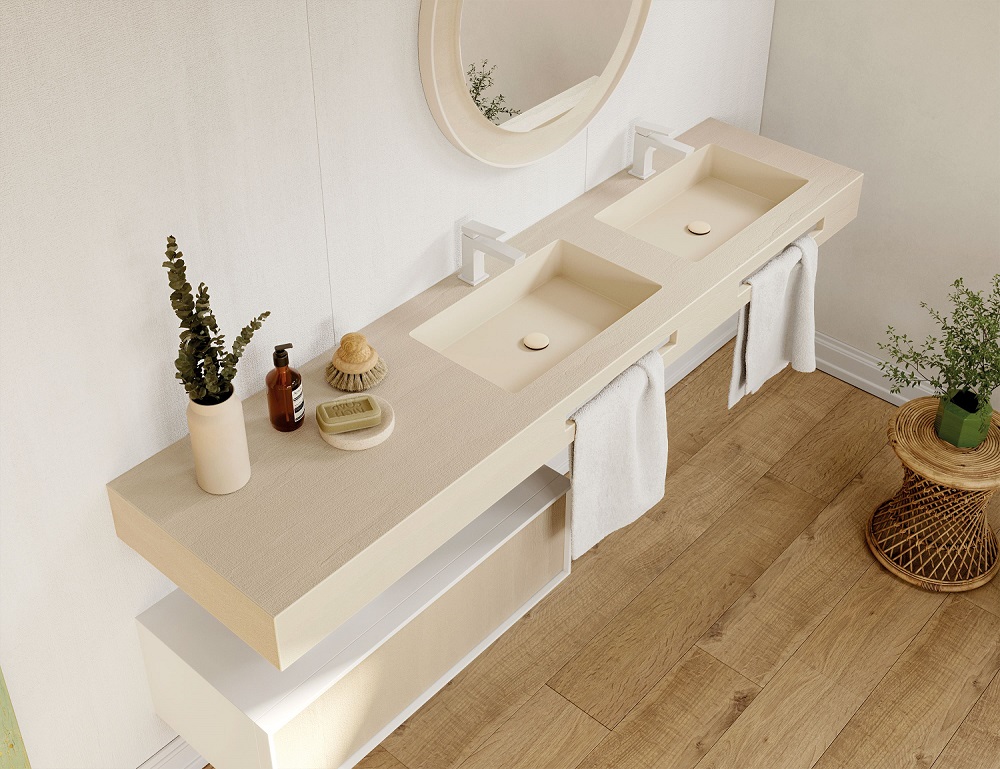 Recessed basins deliver a more practical, streamlined look and can be selected in muted shades to pair beautifully with similar desaturated shower trays and statement baths. The generous basin size sits well with this leading trend, as do the integrated towel rails and storage units. Recessed basins are also easy to clean thanks to their large surface area and lack of joints.
Belén Lopez marketing manager for Acquabella tells us: "A trend that has been consolidated and will continue to grow is use of extra-large basins for the bathroom in order to maximize the room's functionality. Statement basins stand out for their smooth and rounded edges, following the trend of curved lines that is so popular in interior design."
Selecting a recessed basin also means two basins can be incorporated without compromising space.
Lopez agrees: "For an even more striking look, to take the area to the next level, include two identical washbasins instead of one. In addition to the possibility of sharing the space, the symmetrical effect is stunning."
Acquabella also offers a selection of counter-top basins, baths and shower trays, and delivers stylish design options to suit a variety of layouts and styles. Acquabella delivers a huge choice of shape, colour and design options in this range to help with blending.
Clean and fresh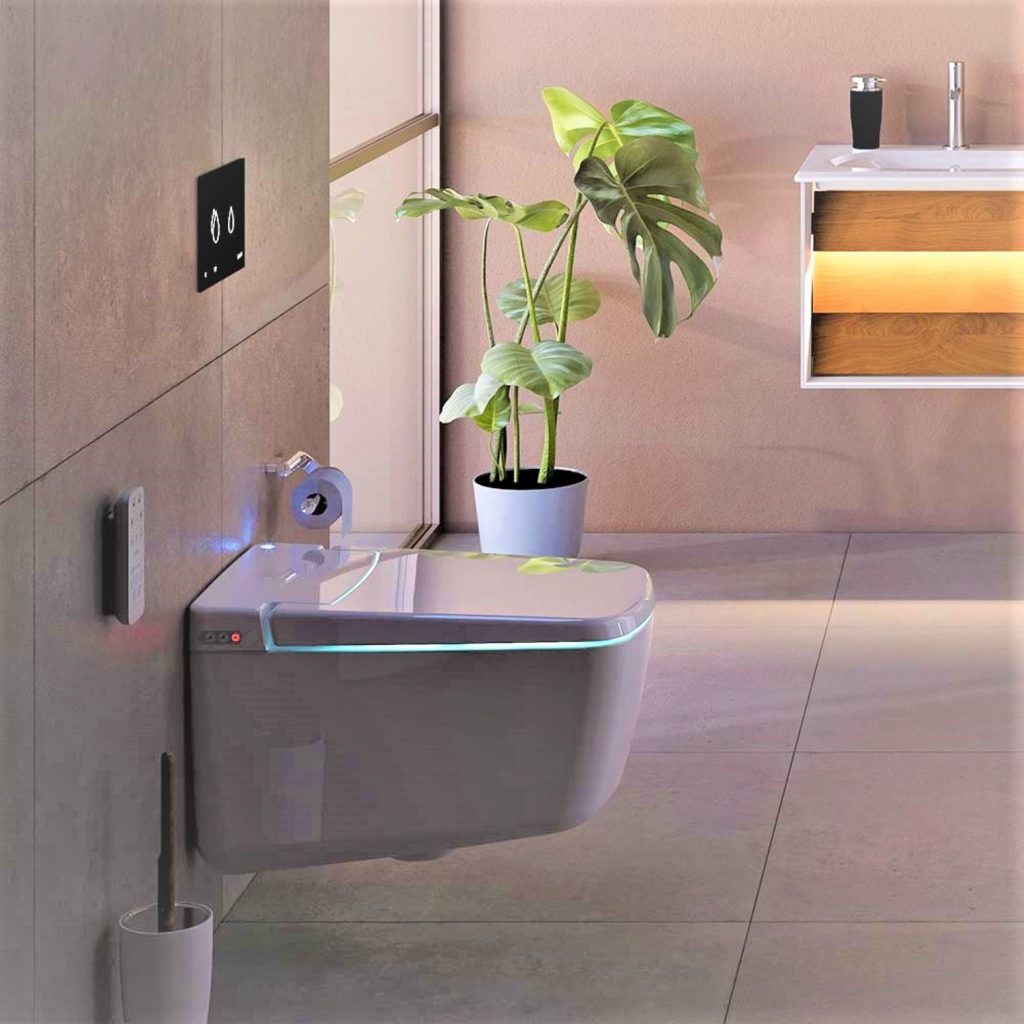 Shower toilets are growing in popularity in the UK and are desirable for both future proofing and hygiene. No longer big and bulky, manufacturers are delivering chic, innovative styling that complements the majority of bathroom schemes. If combined with a traditional bathroom, a partition or accent wall to help nullify the contrast.
VitrA's V-Care Prime is sleek and compact and available in both wall-hung and back-to-wall models. Designed in collaboration with Arik Levy, V-Care Prime combines a standard WC's functionality with a bidet's personal cleaning properties and integrates the latest bathroom technology. VitrA also offers an extensive range of complementary sanitaryware and furniture.
Ombre days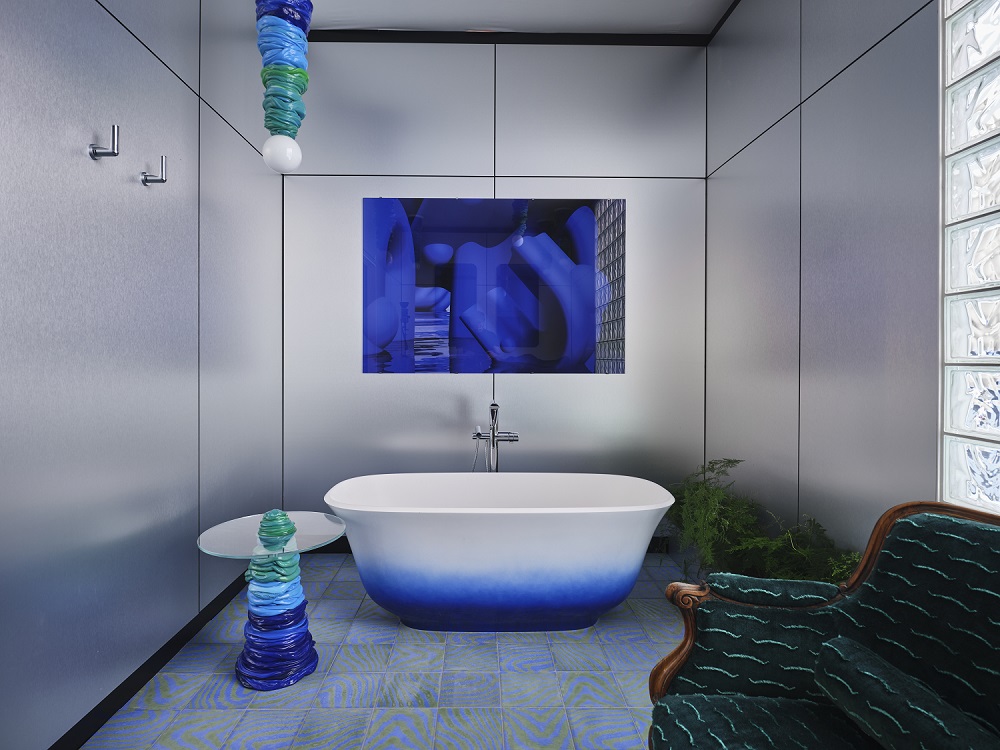 Creating a statement using a more subtle use of colour means your selection is cooperative without causing collateral damage. The trend for an ombre-effect within the home lets designers build in the wow factor whilst retaining a minimalist scheme. An ombre-painted wall works well with clean white sanitaryware, whilst ombre furnishings will play nicely with neighbouring components thanks to its finespun nature.
Emma Joyce, House of Rohl brand manager for bathrooms agrees: "With interiors trends changing all the time, many of us are looking for new and unusual ways to transform our interiors with a stylish and eye-catching aesthetic. The trend for ombre-effect in the home is particularly on-trend right now and is a great way to experiment and inject colour into an interior."
Victoria + Albert has recently developed the stunning new ombre-effect Amiata bath and basin designs in collaboration with 2LG Studio. Each piece provides a standout statement to any interior scheme.
Although this design is, for now, a one-off, Victoria & Albert baths are available in over 200 RAL colours, in both matt and gloss finishes, responding to increasing demand for personalisation in the bathroom.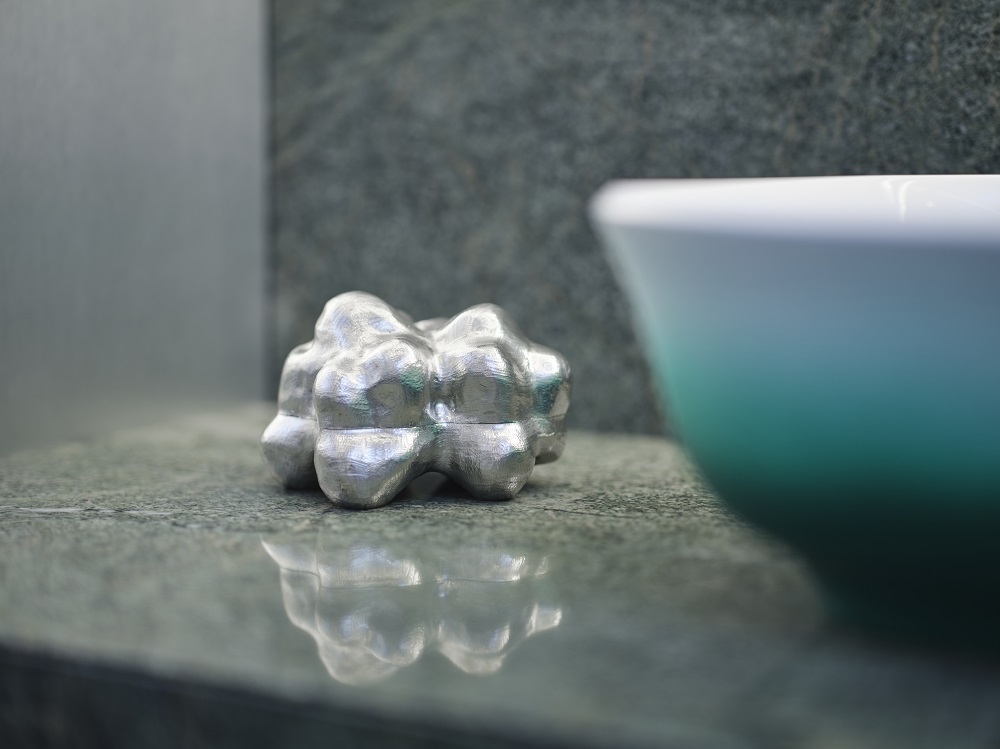 For the latest kitchen design features – visit Kitchens Review