Low water pressure in the home remains an annoyance and pain point for many homeowners up and down the country. According to a recent survey commissioned by GROHE, more than a third surveyed (36%) said that low water pressure was the biggest annoyance whilst showering. And it's not just showering that is affected but everyday tasks such as filling the kettle, washing your hands and doing the laundry.
As part of its vast product offering for the bathroom and kitchen, GROHE has several products designed specifically with low pressure homes in mind.
Pictured top – GROHE Eurosmart Cosmopolitan basin mixer
The Eurosmart range is a timeless favourite that will complement any existing bathroom décor. Its compact dimensions also make it ideal for smaller bathrooms like en-suites and cloakrooms.
This mixer has a minimum recommended pressure of just 0.2 bar!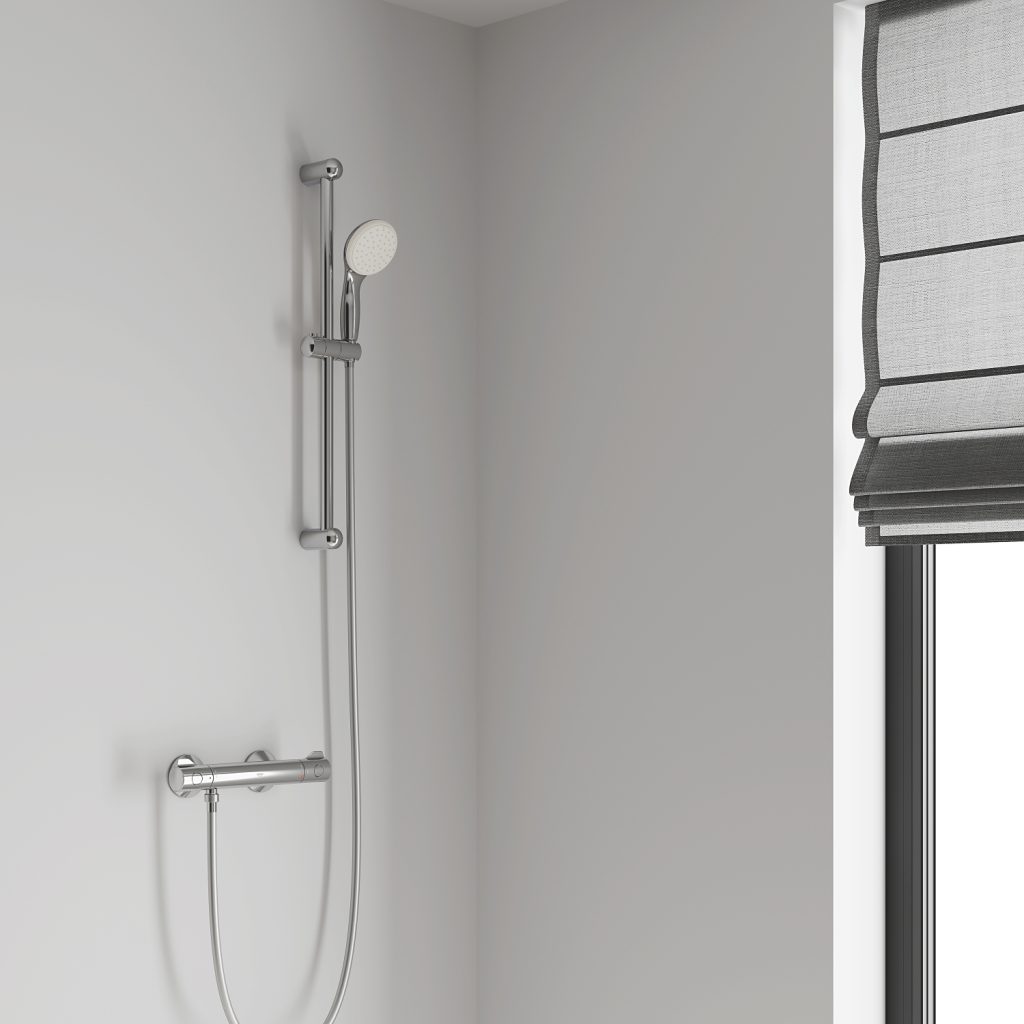 GROHE Grohtherm 800 Cosmopolitan shower set
The Grohtherm 800 is a brand new high performance shower system, with an advanced thermostatic design. It balances out temperature fluctuations in under a second whilst the thermostat also features a concealed rim on the back of the handle to improve grip when adjusting controls with soapy hands, alongside other safety functions. Low-pressure models of this product are available with a minimum recommended pressure of 0.2 bar.