Eco-friendly operations don't end with delivery
Within the construction industry there is an increasing awareness of the need for sustainability and environmental cognizance. In this respect Kaldewei is something of a pioneer; for over 100 years this family-run company has been using raw materials and transforming them into steel enamel to craft long-lasting and recyclable bathroom products.
"We need a shared understanding of what sustainable building means. It has to be measurable, applicable and comparable." says Franz Kaldewei. The qualities that set Kaldewei steel enamel bathroom solutions apart from plastic products, and which contribute to eco-friendly and climate-neutral standard, include their recyclability and their longevity.
Kaldewei works with various partners and architect networks, such as InteriorPark., one of the leading platforms for sustainable interior architecture and eco-friendly design, to raise awareness of sustainable building among professionals and private builders. This commitment to the environment and sustainability doesn't end with the finished product it goes much further, they are involved in numerous collaborations, including the long-term partnership with environmental conservation organisation, the WWF. Since 2017 Kaldewei have been supporting a conservation programme in Vietnam; the "Long An" a model project in the Mekong Delta combatting the causes of plastic waste in the world's oceans. The aim is to significantly reduce the amount of plastic that enters the ocean by separating and recycling plastic waste.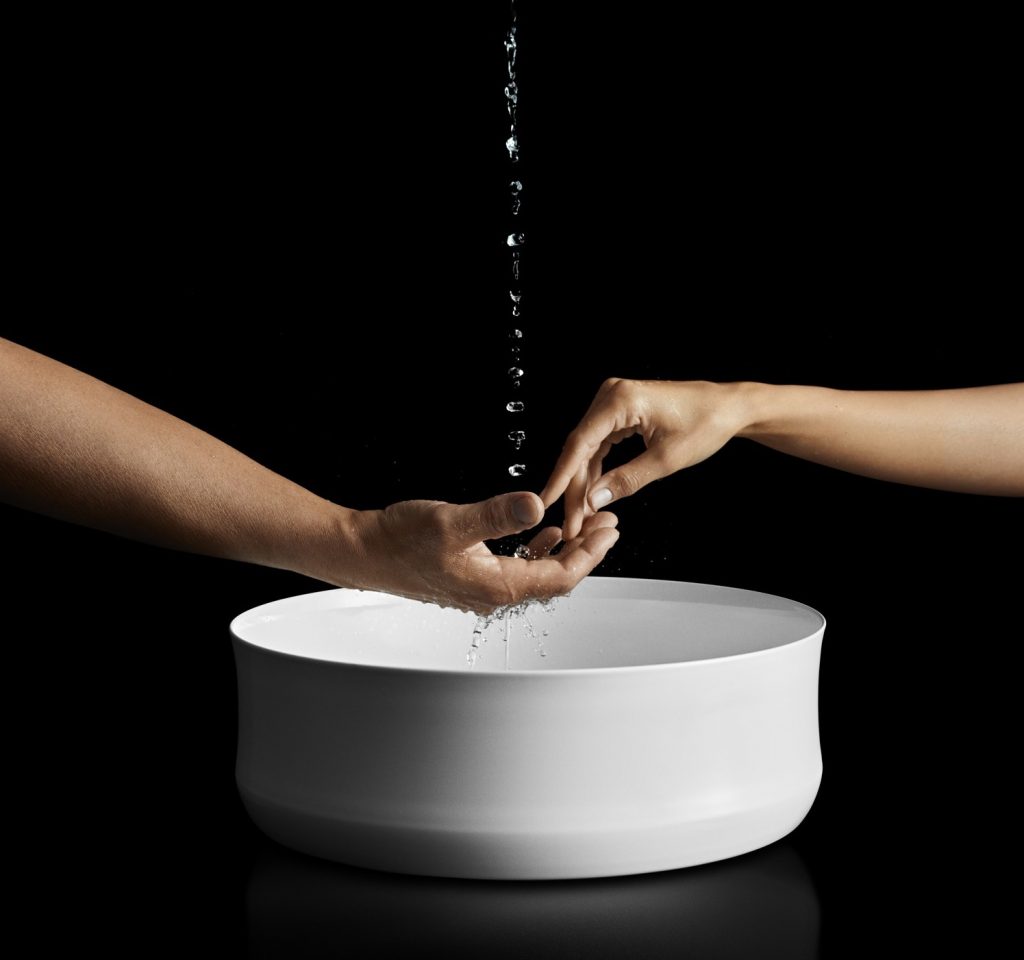 It was just such a project that drew the attention of photographer, rock star and committed environmentalist Bryan Adams. Towards the end of 2020 Bryan shot the campaign #NaturalUnion exclusively for Kaldewei, the focus was the joining of hands under running water, the message that whatever you age, sex or race we can come together safely to build a more naturally sustainable world.
In addition to the #NaturalUnion message the photographs featured the new coloured Miena washbasins (pictured top) and introduced the Ming series of washbowls, stylish sleek silhouettes that add a touch of elegance to any bathroom. Kaldewei is not only a brand with an ecological conscience but offers creative designs, a wide co-ordinated colour palette, excellent performance, longevity and sustainability.
Kaldewei prides itself on combining the highest standards of sustainability, quality and aesthetics.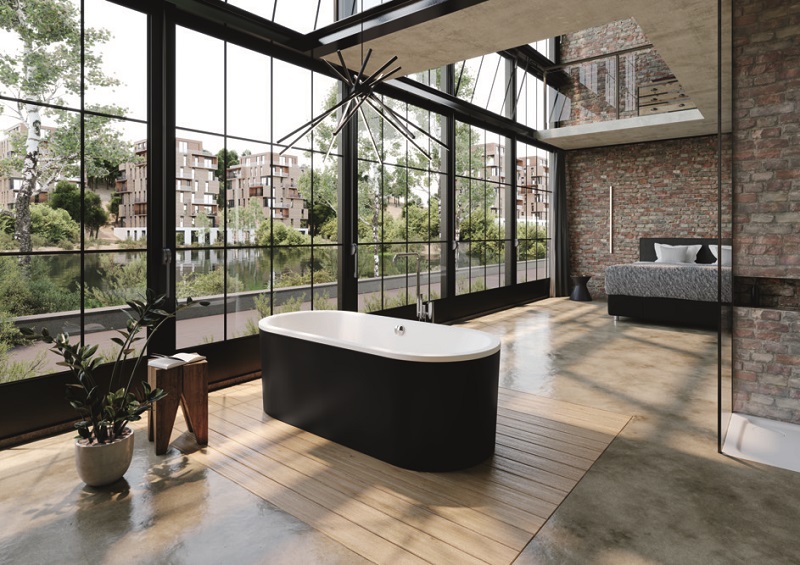 For more information on all Kaldewei products visit www.kaldewei.co.uk
Ming Washbasin – Photography by Bryan Adams
More news from Kaldewei