GROHE is set to return as the Official Shower Partner for Tough Mudder 2020 following its hugely successful and aptly titled #ShowerOfChampions campaign last year. As health and safety remains a top priority for both Tough Mudder and GROHE in the wake of COVID-19, the remainder of 2020 will see participants tackle Tough Mudder Challenges, a brand new, monthly virtual fitness adventure which will test strength, stamina and camaraderie. This new way of taking part has been engineered to recreate the incredible sense of accomplishment and euphoria felt by participants after completing a course, all from the safety and comfort of their own back garden.
This year's Challenges will feature a dedicated GROHE activity each month, inspired by the brand's joyful approach to water innovation. GROHE's activities will kick off in August, starting with a sit-up challenge with the added twist of being simultaneously soaked with water. Challengers are encouraged to capture and share their efforts and accomplishments on social media using the hashtag #showerofchampions. Each month, GROHE will reward the Challengers who share the most epic and inspiring shots with equally epic prizes; ranging from a real life shower of champions, GROHE Euphoria SmartControl, to a variety of other prizes to freshen up the kitchen and bathroom.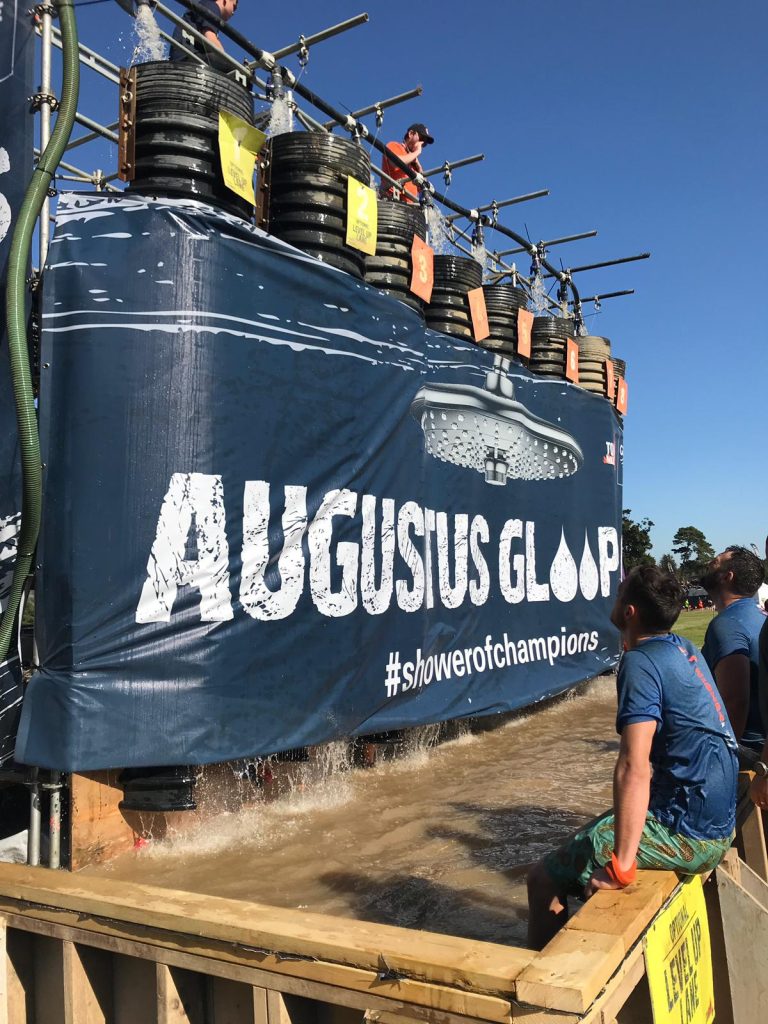 "Last year, GROHE was the first ever kitchen and bathroom brand to partner with Tough Mudder and we were over the moon with the results, from the engagement with our products and team at the events to the engagement with our hashtag #showerofchampions on social media," comments Ebru Bircan, Marketing Activation Manager at GROHE UK. "For us, this sponsorship is about being affiliated with the passionate and hardworking ethos of both Tough Mudder and the driven, adventure-seeking participants who take part. Although COVID-19 has meant that this year's events will look a little different, the Tough Mudder team have worked tirelessly with our support to ensure that the participants will not be disappointed by what's in store."
Pictured (Middle and Top): GROHE takes over the Augustus Gloop obstacle in 2019; GROHE UK team celebrating their completion of the 2019 course.
More news from GROHE