Whilst the world has been focussed on the COVID pandemic, another equally concerning pandemic affecting the health of our planet has been bought to the fore. A new report by E.ON shows that today's consumers are now more than ever aware of their environmental footprint and are actively seeking sustainable products for the home.
The good green consumer
More than a third of Brits surveyed said they had made a shift in their buying habits to actively source products from businesses with eco credentials with a further four in five (80%) planning to purchase goods and services from businesses they know have made a concerted effort to be environmentally friendly.
Sven Rensinghoff, Head of Marketing & Product Management for Bette agrees "The pandemic has resulted in many of us thinking more about our lives and what is important, and this has had an impact on how we think about the products we buy. There seems to be a desire to buy better and to buy in a more considered way. How a product is made and used, and the resources used to make it are an important part of that story."
Bette produces glazed titanium-steel baths, shower trays and washbasins that combine high-end design with robust eco-credentials, the company also strives to improve its sustainability every year through a host of initiatives that cover everything from the energy it uses, to the packaging that protects its products.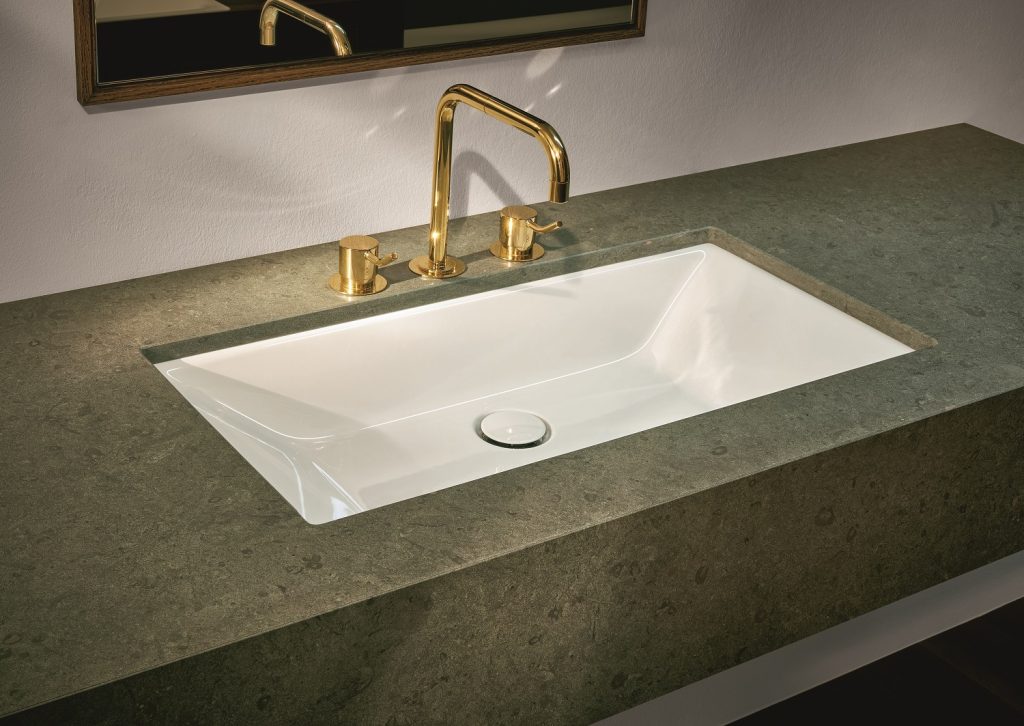 Green promises
As businesses respond to growing consumer demand, more than half of business decision-makers said a 'green recovery' should be a priority as the nation rebuilds with 72% of businesses saying the pandemic has made them reconsider their environmental credentials. However, as the eco battleground becomes more competitive, greenwashing is, without a doubt on the rise. For the consumer, it can be difficult to evaluate the true eco-friendly credentials of your next purchase. "We need a shared understanding of what sustainable building means. It has to be measurable, applicable and comparable." says Franz Kaldewei.
Somewhat a pioneer of long-lasting and recyclable bathroom products, Kaldewei works with various partners and architect networks to raise awareness of sustainable building among professionals and private builders. Its commitment to the environment and sustainability doesn't end with the finished product it goes much further, they are involved in numerous collaborations, including the long-term partnership with an environmental conservation organisation, the WWF.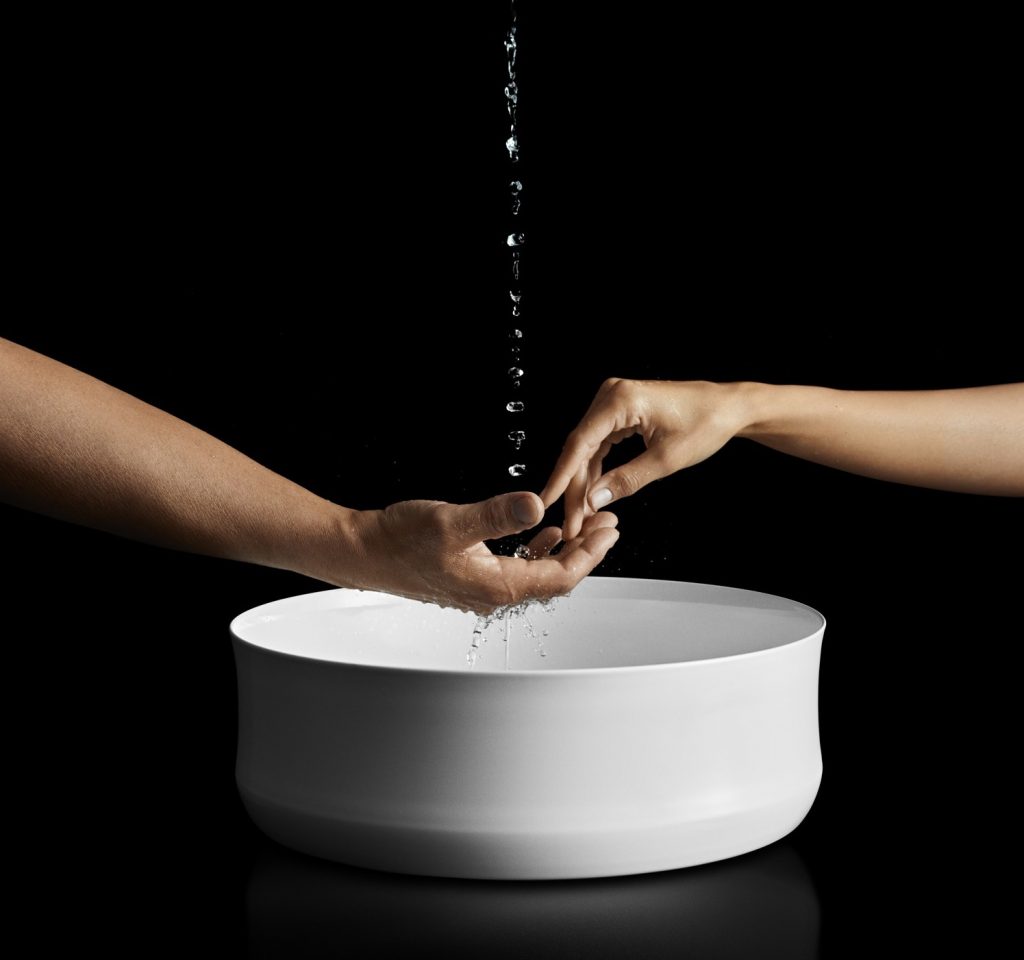 Waterways
Water conservation is also a key factor when it comes to sustainable design, not only for house-builders and architects but increasingly for consumers. Paul Bailey, Leader, Category Specialist UK, LIXIL EMENA, responsible for GROHE bathroom product category in the UK explains "As a nation, we are becoming increasingly more aware of the impact we are having on the planet and sustainability will therefore continue to be a key trend for homeowners.
"Ignited by the introduction of smart water meters, we are more aware of our water consumption than ever before, which is in turn leading to more informed purchasing behaviour which will extend to the foreseeable future and well beyond."
Technological advances are making it easier for homeowners to integrate sustainable fittings and practices into their everyday lives, catering to the rising demand for an eco-conscious lifestyle.
Pictured below: GROHE's EcoJoy™ products are systematically designed to save water and energy.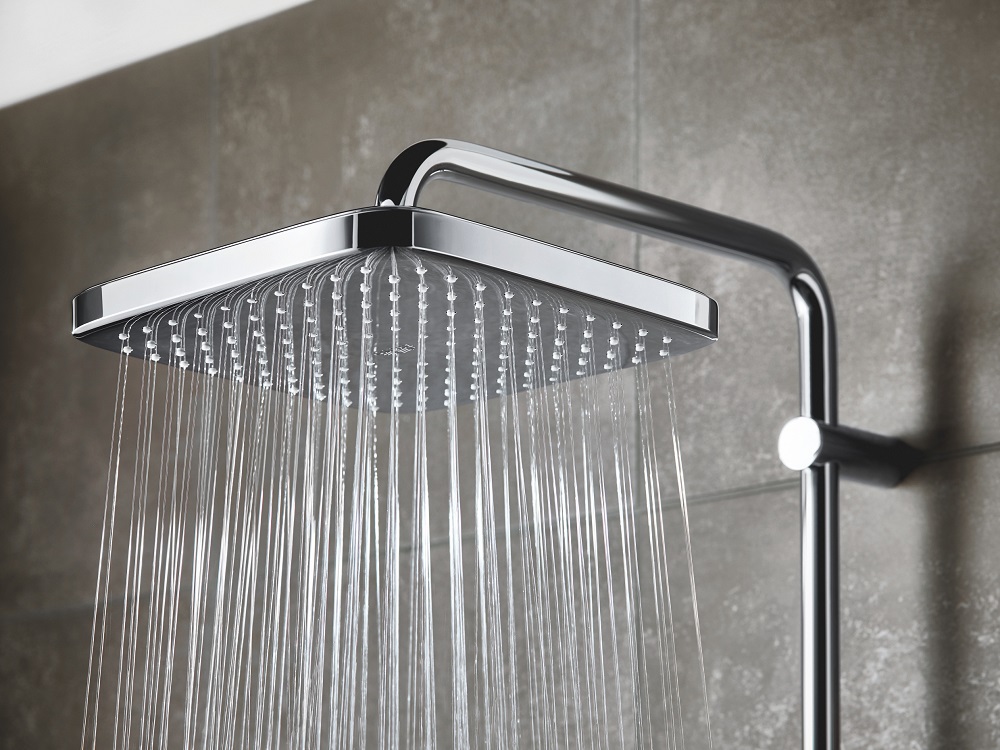 All that glitters is green
There is no reason why sustainable design means we should compromise on style, one example is VitrA's Suit U design – it comes with an integrated water aerator: a small attachment that sits on the end of the tap. The aerator adds streams of air into the water flow so less water is used in the same amount of time, a simple way to take control over water usage.
VitrA is also committed to reducing the use of non-renewable resources in manufacturing, all VitrA products are made in line with the Blue Life philosophy, set to the highest sustainable standards. VitrA's portfolio includes a variety of stylish innovative water-saving designs for taps, WC's baths and showers.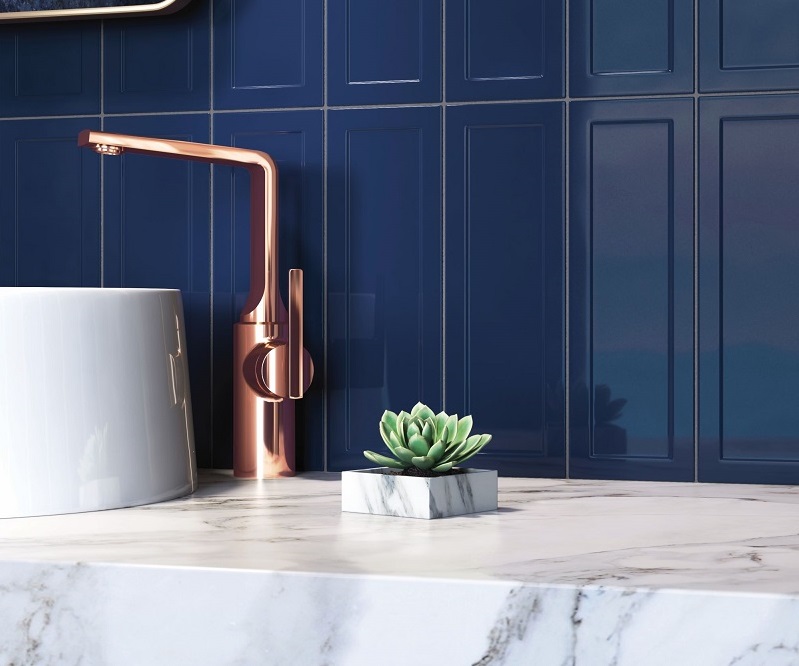 Picture credit: Ming Washbasin (middle) photography by Bryan Adams
By Diane Larner