Mark Hickman – Key Account Manager Vasco UK, comments on Vasco's presence at ISH.
"Vasco are a regular exhibitor at ISH, we have been participating in the trade fair for over 20 years and as such have seen a lot of exciting changes within the heating and ventilation industry. This year ISH was as vibrant and interesting as ever. Colour was everywhere and Vasco introduced a number of new colours to our already extensive colour palette, shades of gold, copper and terracotta were very popular, however, so were some of the accent colours such as Pigeon Blue and Forest Green.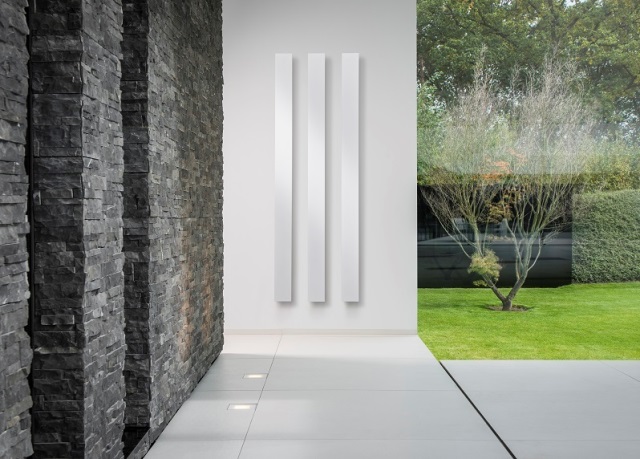 "On the Vasco, stand we were delighted to be able to display our new award-winning aluminium designer radiators Beams Mono and Bryce Mono, these sat alongside our full aluminium range including the original Beams and Bryce, plus ONI, made of 8mm reinforced aluminium plate making it the thinnest Vasco radiator ever made."
All Vasco's aluminium radiators are sustainable and energy efficient, they are created from 100% recycled aluminium waste, depending on the model and size. Each radiator contains up to two litres of water which allows the radiator to react almost instantaneously to the temperature set on the thermostat. This occurs even in low temperature systems, which further reduces energy consumption.
At ISH, Vasco also introduced the new electrical version of Oni and Beams Mono, both designed to cater for the growing demand for energy-efficiency for electric radiators, this is set to be launched this summer.
More news from Vasco