Bette's new launches at ISH included a beautiful, individually made washbasin and a circular bath – both in its glazed titanium-steel with a 30 year warranty.
The BetteCraft washbasin combines the sculptural aesthetics of the finest porcelain with the perfect material for the bathroom: glazed titanium steel.
The German design offices of Tesseraux + Partner created the design which turned Bette's glazed titanium steel into a rounded shape that tapers towards the top and bottom. This kind of shape is unusual in the extremely strong and hard glazed titanium-steel and is usually associated with soft clay at the potter's wheel. To achieve the design every BetteCraft basin is individually made by hand, then glazed on both the inside and outside.
The beautifully-shaped BetteCraft washbasin received the Design Plus Award 2019 at ISH.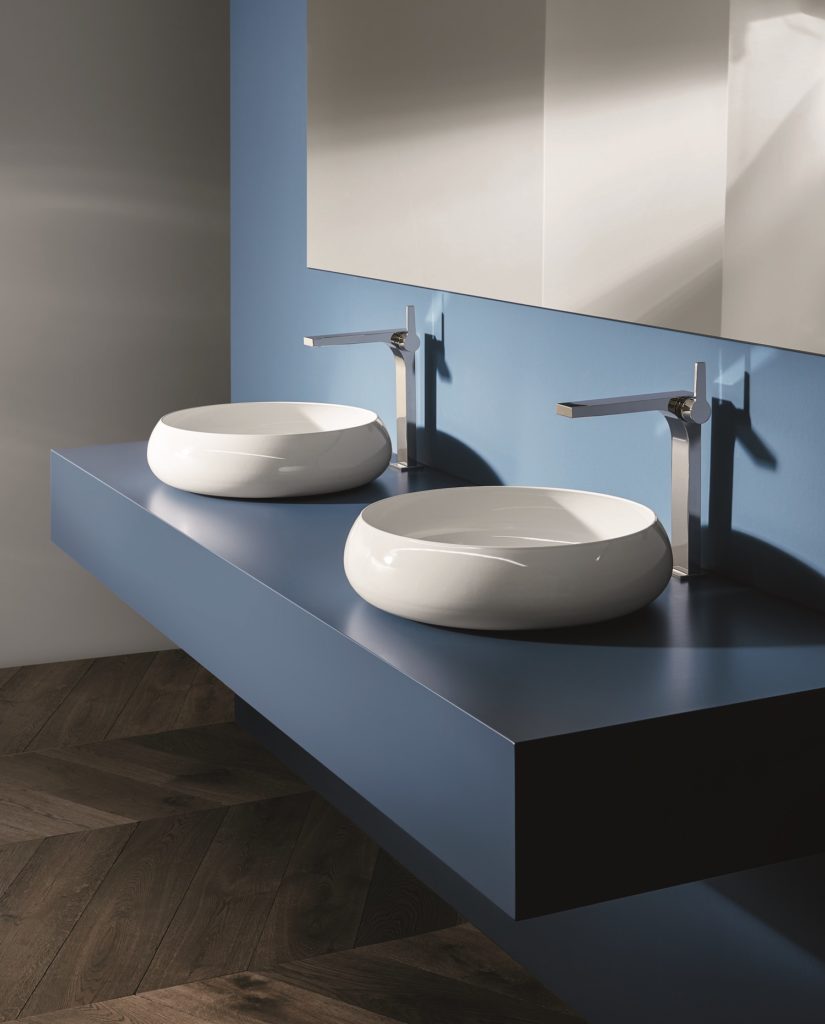 BetteCraft is available in a choice of two sizes; 350 or 450 mm diameter. In addition to elegant white, Bette also offers the basin in a range of colours, including exclusive matt shades and in the new Effect colours, such as sparkling Midnight, velvety Blue Satin and iridescent Forest.
Also creating a lot of interest at ISH was Bette's new BettePond Silhouette circular freestanding bath (pictured top), providing an oasis of tranquillity in bathroom design
With no beginning and no end; no edges or corners: the circle is the most perfectly balanced figure in geometry. The BettePond Silhouette combines this perfect form with the perfect material in the bathroom – glazed titanium steel.
The circular BettePond was designed by Dominik Tesseraux as a reminder of the original shape of the tub. With a generous 150cm diameter, the circle is the perfect place for quiet contemplation and slowing down in everyday life – and a genuine oasis of tranquillity in the bathroom.
For more information visit the website www.bette.co.uk or telephone 0844 800 0547.